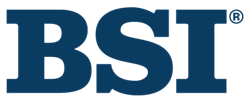 "For almost four decades, we have been an innovator in the field of payroll tax compliance," said Russell Rindik, BSI Vice President of Operations.
Peachtree Corners, GA (PRWEB) May 11, 2017
Business Software, Inc. (BSI), a leading provider of U.S. payroll tax profile, tax calculation, tax deposit, tax filing and supporting solutions in the cloud, will host a presentation at the annual American Payroll Association's (APA) Congress, taking place May 16 – 20 in Orlando. This 35th annual event offers workshops, networking opportunities and educational sessions for Payroll and Human Resources professionals.
The presentation, titled "Keep It All Together, Keep It All Straight: Payroll Record Keeping Requirements," will take place on May 19, and will focus on payroll record retention requirements.
While at the APA Congress, BSI will also present its suite of cloud-based complementary solutions for payroll that automate and streamline payroll tax processes, while increasing efficiency, improving accuracy and reducing costs. Attendees can visit BSI at booth #1011 to view these product offerings.
A featured product at this year's event is ComplianceFactory™ - a powerful, multi-tenant, cloud-based suite of SaaS solutions that helps organizations pay tax liabilities, file returns and amend reports. This on-demand payroll tax filing solution integrates with payroll systems to help schedule, reconcile, pay and file payroll taxes for Federal, State, Local and Territory tax jurisdictions.
BSI will also showcase eFormsFactory™ - a cloud solution that sets up employee tax configurations for payroll. eFormsFactory creates the required tax profiles for new hires, employees with changes to their data, for newly enacted taxes, and more.
"For almost four decades, we have been an innovator in the field of payroll tax compliance," said Russell Rindik, BSI Vice President of Operations. "We have been a proud member of the APA for 25 years and are pleased to participate this year as a speaker, as well as an exhibitor."