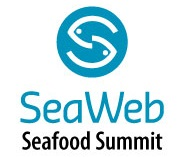 The Summit was born of a desire to give sustainable seafood a measurable definition & a clear path forward…it has connected the industry's environmental, social & economic stakeholders & given them a forum for productive dialogue, partnerships & solutions
Portland, Maine (PRWEB) May 04, 2017
The 2017 SeaWeb Seafood Summit (http://www.seafoodsummit.org), the world's premier seafood sustainability conference, will take place June 5-7 at the Westin Seattle. The 13th edition of the Summit, produced jointly by SeaWeb and Diversified Communications, brings together hundreds of global representatives from the seafood industry, retail, foodservice, the conservation community, academia, government, and the media. Prior editions were held in Malta, New Orleans and Hong Kong.
The Summit was born of a desire to give sustainable seafood a measurable definition and a clear path forward. Since its inception in 2002, it has connected the industry's environmental, social, and economic stakeholders and given them a forum for productive dialogue, partnerships, and solutions. This all happens in the context of a discussion-rich and experiential educational program on seafood policies and practices.
The program includes a main keynote and daily plenary presentations as well as six breakout timeslots, each offering four or more topics for attendees to choose from. Topics range from traceability and transparency to business and management, aquaculture, and IUU/FIPS. Each timeslot is buffered by a networking or refreshment break, allowing time to manage email, check in with the office, or connect with each other outside the sessions.
Day One concludes with an award reception at Chihuly Garden and Glass for the Seafood Champion Awards, a program that recognizes individuals and companies on the front lines of a more sustainable seafood industry. Each year, an honoree is chosen in each of four categories: Leadership, Innovation, Vision, and Advocacy.
Attendees can expand their experience by attending the pre-conference workshop and/or post-conference field trips. The 2017 pre-conference workshop, to be held June 4, will focus on pre-competitive collaboration, with attendees diving deep into successful case studies, models, risks, and challenges. After the conference, on June 8, attendees will have the opportunity to venture out on one of two field trips, each of which will include time on the water, a sampling of local, sustainably-caught seafood, and a behind-the-scenes look at a Seattle seafood industry anchor: either Pike's Place Market or Taylor Shellfish Farms.
Pre-registration to the Summit, its pre-and post-conference events is now open and details can be found at seafoodsummit.org.
About SeaWeb: SeaWeb accelerates the uptake of sustainable practices and products in the global seafood industry through communications, convening, and facilitation. SeaWeb is a project of The Ocean Foundation. SeaWeb produces the Seafood Summit in partnership with Diversified Communications.
About Diversified Communications: Diversified Communications is a leading international media company providing market access, education and information through global, national and regional face-to-face events, digital products, and publications. Diversified serves a number of industries including: seafood, food service, natural and organic, healthcare, commercial marine, technology and business management. The company's global seafood portfolio of expositions and media includes Seafood Expo North America/Seafood Processing North America, Seafood Expo Global/Seafood Processing Global, Seafood Expo Asia and SeafoodSource.com. Diversified Communications, in partnership with SeaWeb, also produces SeaWeb Seafood Summit, the world's premier seafood conference on sustainability. Based in Portland, Maine, USA, Diversified has divisions in the Eastern United States, Australia, Canada, Hong Kong, Singapore and the United Kingdom. For more information, visit: http://www.divcom.com.
###
Media Contacts:
Diversified Communications
Jonathan Bass, Senior Marketing Coordinator
jbass(at)divcom.com
+1 207-842-5563
SeaWeb
Marida Hines, Senior Manager
mhines(at)seaweb.org
+1 301-580-1026