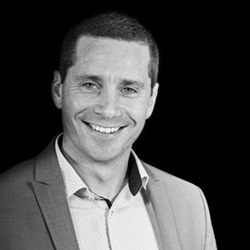 We are extremely excited to be participating in such a world-class event.
Helsinki, Finland (PRWEB) May 04, 2017
2016 Gartner Cool Vendor in ITSM, Service-Flow Corp., will be attending Knowledge 17, the global event for ServiceNow customers, prospects and partners, May 7–11, 2017, at the Orange County Convention Center, Orlando, FL.
After many successful engagements in Europe, Juha Berghall, co-founder and CEO, said, "We wanted to explore expanding our partner network and after many successful ServiceNow integrations in Europe, we felt Knowledge 17 was the perfect event to attend."
"Typically, our customers are larger organizations, MSP's and Systems Integrators' running multi-customer or vendor environments. From the beginning, we wanted to automate their service operations and integration delivery to get more value from their outsourced business services and give better control and flexibility with their chosen ITSM tool such as ServiceNow. We work diligently with our forward-thinking clients that are on the cutting edge of technology and service delivery."
When asked what makes Service-Flow unique for the outsourced marketplace, Berghall replied, "The main difference to technology-driven service integration is the fact our service already provides ready-to-use integrations to most of the global service providers (for example: Accenture, Atos, British Telecom, Capgemini, CGI, HCL, NTT Data and Tieto) and is compatible with all ITSM tools on the market. In practice, this means that our service enables the transfer of tickets and data between service providers without the need for the traditional complexity of expensive manually coded integration projects. Customers just subscribe to the service and integrations can be production in a couple of hours."
Service-Flow can be found in the Emerging Innovator section of the expo hall.
About Service-Flow
Service-Flow Corp. is a Finnish software service provider, specializing in developing and producing SaaS solutions for Service Integration. Service-Flow's all-inclusive solution enables outsourcing service buyers and service providers to integrate ITSM tools and digitize service processes by subscribing to Service-Flow. http://www.service-flow.com.