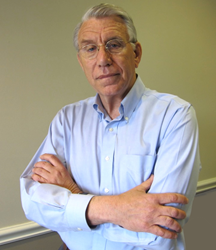 We share a commitment to fostering broad based and long term client relationships. There's nothing more important when you make such a significant move
(PRWEB) May 05, 2017
Twomey, Latham, Shea, Kelley, Dubin & Quartararo, LLP announced that Jeffrey W. Pagano, one of the nation's leading labor & employment litigation attorneys, formerly of Crowell & Moring, LLC and a Co-Chair of that firm's Labor and Employment Practice Group, has joined the Firm as a partner.
Mr. Pagano has litigated cases in state and federal courts throughout the United States, as well as matters before administrative agencies.
"Mr. Pagano's significant courtroom experience complements our practice and provides new depth and resources for high-stakes labor and employment litigation matters, as well as day-to-day counseling, particularly relating to the "Gig economy". It's a tremendous opportunity for the Firm to expand the breadth and depth of our client service," said John Shea, Senior Partner with the Firm.
Now, the Firm's Labor & Employment Group will provide a full range of management-side labor and employment services, including: class action and individual labor and employment litigation in federal and state courts and before administrative bodies, strategic labor and employment law advice in the context of acquisitions or mergers, affirmative action compliance and related statistical analyses of employment practices, ERISA litigation and counseling, advice on international employment law issues, employment practice audits, and wage and hour class action litigation. The group boasts a preeminent traditional labor law practice, providing solutions for the full spectrum of labor relations problems, including union organizing and "corporate" campaigns, unfair labor practice litigation, and collective bargaining under the National Labor Relations Act and Railway Labor Act. Mr. Pagano will serve as Chair of the Labor & Employment Group.
"The core strength of our Labor & Employment practice is our ability to successfully litigate high-stakes matters and provide experienced regulatory and strategic counseling, whether in the traditional employment context or the "Gig economy". We are able to serve clients more broadly by drawing upon the multi-disciplinary counsel of the firm's wide range of practice groups," said Mr. Shea.
"We share a commitment to fostering broad based and long term client relationships. There's nothing more important when you make such a significant move," said Mr. Pagano.
Twomey, Latham, Shea, Kelley, Dubin & Quartararo, LLP is a full-service law firm with a 60 person staff of attorneys, paralegals and legal assistants in five offices across Long Island. In addition to Labor and Employment, its practice areas include Business & Corporate Law, Insurance, Banking, Commercial Litigation, Taxation, Trademark & Copyright, Environmental Law, Real Estate Development and Transactions, Construction, Land Use & Zoning, Municipal Law, Personal Injury, Immigration, Arts & Entertainment, Wills Trusts & Estates, Estate Litigation, Elder Law, Family & Matrimonial Law, and Not-For-Profit Law.
For more information visit the firm's website at http://SuffolkLaw.com