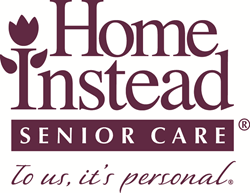 Arthritis is the No. 1 chronic condition that brings us into a senior's home and we wanted to share our advice, curated from twenty years of caring for seniors with arthritis.
OMAHA, Neb. (PRWEB) May 05, 2017
Arthritis is the No. 1 cause of disability in the United States, affecting more than 50 million Americans, according to the Arthritis Foundation. Those with this chronic disease experience painful inflammation and stiffness, making it difficult to accomplish daily tasks, which can lead to anxiety or a diminished positive self-image.
This month, America observes Arthritis Awareness Month – a month dedicated to sharing experiences and letting others see and hear about the disease and its impacts. To join in the discussion, Home Instead Senior Care – the world's leading provider of in-home care services for seniors – is offering tips to family caregivers of those living with the disease.
"Without proper care and treatment, an individual becomes more and more likely to have their life severely impacted by the effects of arthritis," said Lakelyn Hogan, caregiver advocate at Home Instead. "We are offering these tips to help family caregivers better understand the needs of their loved one with this disease. Arthritis is the No. 1 chronic condition that brings us into a senior's home and we wanted to share our advice, curated from twenty years of caring for seniors with arthritis."
Keep the following seven tips in mind when assisting loved ones living with arthritis:

Educate yourself. Learn about all the different types of arthritis. Accompany your loved one to the doctor's office so you can have a better understanding on the diagnosis and ask questions.
Arrange for physical or occupational therapy. Therapists have the expertise to help you make changes to your loved one's routines which will help them live life easier. For example, a physical therapist can recommend exercises to make it easier for your loved one to stand, sit or get dressed. Also consider massage therapy to reduce pain, stiffness and anxiety.
Encourage daily activity. Numerous studies validate movement as a therapy for arthritis. Daily movement can help your loved one maintain independence and mobility, while improving balance and minimizing falls. Looking for a low-impact option? Consider water aerobics.
Implement adaptive solutions. Small changes can make the tasks of daily life a bit easier. For example, add a foam curler to a toothbrush handle to make it easier to grasp.
Make your home "arthritis-friendly." Remove clutter from traffic areas, make sure areas are well-lit and consider home improvements, such as converting to lever-handle faucets, which makes it easier to control water temperature and pressure.
Prepare nutritious meals. Some research suggests certain foods may help fight the inflammation of common types of arthritis. Prepare meals that honor your loved one's eating preferences while incorporating inflammation-fighting foods like fruits, vegetables and olive oil.
Reduce inflammation with antioxidants. Among the best drinks for arthritis are tea, coffee and juices, all containing antioxidant properties to reduce inflammation. The occasional piece of dark chocolate can also be a source for antioxidants.
Home Instead CAREGivers deliver responsive and customized in-home care to each client's specific needs. Home Instead offers everything from arthritis help to advanced Alzheimer's care—to keep them safe at home.
A Caregiver's Guide to Arthritis provides additional tips on how to help a loved one with arthritis. Download the guide at http://www.caregiverstress.com/wp-content/uploads/2014/06/A-Caregivers-Guide-to-Arthritis_web.pdf. For more information on Arthritis Awareness Month events and resources, visit http://blog.arthritis.org/news/arthritis-awareness-month/.
# # #
ABOUT HOME INSTEAD SENIOR CARE
Founded in 1994 in Omaha, Nebraska, by Lori and Paul Hogan, the Home Instead Senior Care® network provides personalized care, support and education to help enhance the lives of aging adults and their families. Today this network is the world's leading provider of in-home care services for seniors, with more than 1,000 independently owned and operated franchises that are estimated to annually provide more than 50 million hours of care throughout the United States and 12 other countries. Local Home Instead Senior Care offices employ approximately 65,000 CAREGiversSM worldwide who provide basic support services that enable seniors to live safely and comfortably in their own homes for as long as possible. The Home Instead Senior Care network strives to partner with each client and his or her family members to help meet that individual's needs. Services span the care continuum from providing companionship and personal care to specialized Alzheimer's care and hospice support. Also available are family caregiver education and support resources. At Home Instead Senior Care, it's relationship before task, while striving to provide superior quality service.