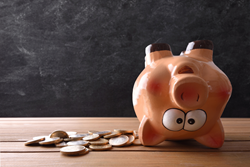 Duration of assignment is the single largest factor driving use of contingent labor.
Delray Beach, FL (PRWEB) May 04, 2017
The contingent workforce and the gig economy have received a lot of attention in the national media, but very little research has been done on the actual numbers and usage of these workers. With the Brandon Hall Group Contingent Workforce Survey, more details are emerging on the way organizations find, retain, and make the most effective use of this growing labor pool.
"Our research reveals the current reality of contingent labor and provides a glimpse into the future of the contingent workforce," Brandon Hall Group CEO Mike Cooke said of the recently released 2017 Contingent Workforce Study. "90% of organizations using contingent labor and many are expected to increase their use over the next year."
The research also shows that almost three-quarters of organizations say their contingent workforce is effective or very effective, and more than 70% believe the use of contingent labor is strategic to specific business functions or to the business as a whole.
Overall, about half of organizations plan to increase spending on contingent labor over the next year including 60% of small organizations (under 1,000 employees), 38% of mid-size companies (1,000-9,999 employees), and 44% of large employers (10,000+).
The planned increases in spending show that organizations expect the contingent workforce to continue to grow, and for good reason. There are several market forces in play: a more mobile workforce, a younger workforce, fast-changing needs that call for expertise but not necessarily on a long-term basis, and a greater number of jobs that can be performed from any location.
"Duration of assignment is the single largest factor driving use of contingent labor, with 57% of organizations overall deciding that, if other things are equal, a (presumably) shorter length assignment should go to a temporary employee over a permanent one," says Cliff Stevenson, Principal Workforce Management Analyst at Brandon Hall Group.
The type of contingent labor utilized consistently or frequently is heavily dependent on the size of organization and its performance level, as does the responsibility for hiring. Procurement tends to play a larger role than HR at larger organizations.
Overall, organizations are most likely to use independent contractors consistently or frequently (51%), followed by paid interns (47%), part-timers (36%), and labor from an agency or staffing firm (34%).
But the division of labor depends quite a bit on the demographic. At large organizations, paid interns and staffing firm referrals are utilized most often, while independent contractors are most prevalent at mid-size and small organizations. Interestingly, high-performing organizations use retirees almost three times as frequently than other organizations.
More data on the Contingent Workforce research – and all of Brandon Hall Group's research in Learning & Development, Talent Management, Leadership Development, Talent Management and Workforce Management/HR – can be found on DataNow®, the company's proprietary HCM research tool. For more information, go to https://brandonhall.com/ .
---
Brandon Hall Group's 2017 Contingent Workforce Survey provides in-depth data on the evolving contingent workforce market. The survey drew close to 200 usable responses from the United States and Canada (75%) and 22 other countries and 30 industries.
Brandon Hall Group is a HCM research and advisory services firm that provides insights around key performance areas, including Learning and Development, Talent Management, Leadership Development, Talent Acquisition, and HR/Workforce Management.
With more than 10,000 clients globally and 20 years of delivering world-class research and advisory services, Brandon Hall Group is focused on developing research that drives performance in emerging and large organizations, and provides strategic insights for executives and practitioners responsible for growth and business results.