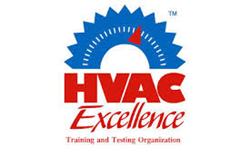 Quality Tools That Go To Work With You®
Orlando, FL (PRWEB) May 04, 2017
Uniweld Products, Inc. was proud to attend the 2017 National Educators and Trainers Conference in Orlando, FL on March 27-29. As a trade show that caters to educators, attendees included HVACR educators, school administrators, JATC instructors, wholesaler trainers, utility trainers, contractors who provide training, manufacturers, and others interested in learning about new technologies. Uniweld displayed three new products including the SmarTech™ Digital Manifold, the SmarTech™ Digital Vacuum Gauge, and the UEK1 Hydraulic Swage Kit.
The SmarTech™ Digital Manifold communicates with your compatible iOS or Android smart device using the free SmarTech™ app. The app clearly displays temperature and pressure readings and automatically calculates Superheat and Subcooling calculations in real-time as the temperature and pressures fluctuate. All of the guess work is taken out of properly charging a system with the Smart Charge Zone™ feature. Color indicators signal whether the system is overcharged (red), undercharged (blue), or has an accurate "in the zone" system charge (green). Technicians can choose from 109 refrigerant types and create a custom list of their most commonly used refrigerants. Professionalism is enhanced with the System Performance Reporting. Visit the website at smartech.uniweld.com to see a video that highlights all of the features and advantages of the SmarTech Digital Manifold as well as all of the accessories included in the bundle. It truly is unexpectedly more.
The new digital manifold is complimented and works flawlessly with Uniweld's new Digital Vacuum Gauge Part# UVG. The UVG Vacuum Gauge is very compact in design and instantly displays accurate vacuum measurements (0-25,000 microns) in Microns, Pascals, Millibar, and mmHg on an easy to read LCD screen. The UVG features self-calibration without the need of other equipment and an automatic oil sensor that indicates when the gauge needs to be cleaned.
Uniweld's UEK1 Hydraulic Swage Tool Kit makes swaging of soft drawn tubing a hassle free process. The design of this expander tool allows a technician to quickly swage a piece of tubing with just one hand. The swage tool is compact in design and able to work in tight spaces. The kit includes the Hydraulic Swage Tool, a 70079 deburring tool, and 3/8", 1/2", 5/8", 3/4", 7/8", and 1-1/8" O.D. expander heads.
In addition to showing these new technologies, Uniweld gave the trade school instructors safety posters to hang in their classroom. Uniweld recognizes the importance of safety and awareness in the industry and puts forth its best effort to promote it. The poster outlines the fundamental safety procedures that should be followed when working with flame tools both in the classroom and in the field. The Uniweld team was grateful to be a part of the 2017 conference and wishes success to the future generations of HVACR educators and technicians.