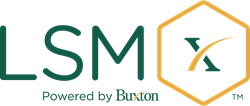 Buxton is the industry leader in helping large businesses grow, so we wanted to develop a product that helps the small business.
Fort Worth, Texas (PRWEB) May 04, 2017
LSMx, a local store marketing app powered by Buxton, was named the winner of a Gold Stevie® Award in the Marketing App & Mobile Website category in The 15th Annual American Business Awards. The app provides small business owners with insights about their trade area, helps them understand where their potential customers live, and allows them to create and deploy marketing campaigns to reach new customers.
The American Business Awards are the nation's premier business awards program. All organizations operating in the U.S.A. are eligible to submit nominations – public and private, for-profit and non-profit, large and small. More than 3,600 nominations from organizations of all sizes and in virtually every industry were submitted this year for consideration in a wide range of categories. Nicknamed the Stevies for the Greek word meaning "crowned," the awards will be presented to winners at a gala ceremony at the Marriott Marquis Hotel in New York on Tuesday, June 20.
LSMx is a web-based mobile app that allows small business owners to see their best potential customers on a map, select who they want to target, and send marketing messages via Facebook, Google search, email, banner ads, and direct mail. LSMx also provides insights into upcoming local events and competitor locations to further improve campaign targeting and messaging. All targeting, ad design, and campaign execution is managed directly from the app through a series of simple steps and user-friendly templates.
"Buxton is the industry leader in helping large businesses grow, so we wanted to develop a product that helps the small business. Local store marketing is crucial to getting new customers in the door, and LSMx makes that process seamless," said Tom Buxton, president and CEO of Buxton.
More than 190 professionals worldwide participated in the judging process to select this year's Stevie Award winners.
"Each year the judges find the quality and variety of the nominations to be greater than the year before. The 2017 competition was intense and every organization that has won should be proud," said Michael Gallagher, president and founder of the Stevie Awards.
Details about The American Business Awards and the list of 2017 Stevie winners are available at http://www.StevieAwards.com/ABA.
About Buxton
Buxton is the industry leader in customer analytics. Our analytics reveal who your customers are, where more potential customers are located and the value of each customer. More than 3,500 clients in the retail, restaurant, healthcare, private equity and public sectors have relied on our insights to guide their growth strategies.
For more information, visit http://www.buxtonco.com.
About the Stevie Awards
Stevie Awards are conferred in seven programs: the Asia-Pacific Stevie Awards, the German Stevie Awards, The American Business Awards, The International Business Awards, the Stevie Awards for Women in Business, the Stevie Awards for Great Employers, and the Stevie Awards for Sales & Customer Service. Stevie Awards competitions receive more than 10,000 entries each year from organizations in more than 60 nations. Honoring organizations of all types and sizes and the people behind them, the Stevies recognize outstanding performances in the workplace worldwide. Learn more about the Stevie Awards at http://www.StevieAwards.com.