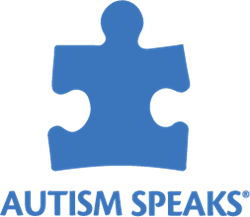 NEW YORK (PRWEB) May 04, 2017
Autism Speaks, which is dedicated to promoting solutions across the spectrum and throughout the life span, announces the election of three new members to its board of directors, effective immediately.
"We couldn't be more grateful for the commitment and generosity of these accomplished leaders," said Angela Geiger, Autism Speaks president and CEO. "Not only do they bring years of experience in business, investment and nonprofit leadership, each new member is motivated by a personal connection to the autism community."
TOM BERNARD had a 30-year career in global finance before retiring in Aspen, Colo. to devote himself to writing and philanthropy. He has served on several corporate and nonprofit boards, and was board president of Aspen Words, the literary arm of the Aspen Institute.
In 2004, Mr. Bernard and his wife Sallie – a former Autism Speaks board member – founded The Extreme Sports Camp, which provided summer and winter recreational opportunities for children on the autism spectrum. The nonprofit organization expanded to include adults and year-round programs beyond recreation, including job training, life skills and the arts. With the organization's broadened mission came a new name: Ascendigo.
Mr. Bernard also purchased and remodeled a home in Carbondale, Colo., called The Yellow House, which is now home to three young men with autism, including the Bernards' son, Bill, and a host couple. The Yellow House Operations, LLC staff rotates to provide 24 / 7 supervision, and the residents participate in Ascendigo programs along with non-residents. With state-of-the-art safety and supervisory technology, the house is a model of supervised community living for adults who are more significantly impacted by autism.
"The needs in autism are tremendous and so much work needs to be done," Mr. Bernard said. "I look forward to being part of an organization that can change the research, services, and public views of autism in large and meaningful ways."
BRIAN L. HARPER is the chief executive officer of Rouse Properties, a New York-based real estate investment company. Its portfolio consists of 24 million square feet of shopping centers across 21 states. Mr. Harper was one of the original members of the team that was instrumental to the company's formation and the initial public offering in 2012. He previously served as the company's chief operating officer and executive vice president of leasing and acquisitions.
Before joining Rouse, Mr. Harper was the senior vice president of leasing for the real estate investing company GGP, where he oversaw the leasing efforts of a $2 billion multi-state portfolio. Prior to his tenure at GGP, he was a vice president at RED Development and an associate at Cohen-Esrey Real Estate Services, LLC.
Mr. Harper has been involved with all facets of real estate, from new development, asset repositions, distressed real estate and stabilized asset management. With more than 18 years of experience in the industry, he holds numerous awards and was selected for the 2014 list of Chain Store Age's "10 Under 40" in real estate. He is also a frequent lecturer at several leading universities.
Mr. Harper is on the board of directors for Liberty Church, and he was a co-founder of Breaking Ground Foundation, whose mission is to build sustainable community centers in developing nations. He earned his bachelor's degree from the University of Kansas. Mr. Harper and his wife, Laleh, have two children.
"I have a child with autism, and I am fully aware that our world needs to have a better understanding of autism spectrum disorder," said Mr. Harper. "I am deeply passionate about ensuring that all those with autism have the same opportunities available to them that those without this diagnosis have."
As a board member, Mr. Harper will co-chair the "Autism Speaks to Wall Street Celebrity Chef Gala." One of the organization's signature fundraisers, the gala brings together dozens of top chefs, each cooking table-side to create an intimate dining experience for small groups of guests.
CHERYL VITALI is the worldwide general manager of Kiehl's Since 1851, the New York-based purveyor of fine quality products for skin and hair care. Appointed in 2010, Ms. Vitali oversees worldwide strategy, new market development, product innovation and retail marketing plans. Ms. Vitali joined L'Oreal USA, the parent company of Kiehl's, in 2003 as senior vice president of marketing for Maybelline New York-Garnier, helping to launch the Garnier brand in the United States. Within L'Oreal, Vitali went on to head marketing for Lancôme. Her prior experience includes positions at Revlon and Procter & Gamble.
She is keenly focused not only on business but also on helping women build their careers while managing work / life balance. In 2008, she was awarded the prestigious Cosmetic Executive Women Achievers Award, honoring women in the beauty industry who have broken through barriers to success and inspire young executives to do the same.
Ms. Vitali lives in Weston, Conn., with her husband James Shapiro and their two sons, the younger of whom has autism.
"I am eager to help drive more global attention to autism issues," Ms. Vitali said, "and specifically want to advocate for more programs and other essential resources to support individuals with autism and their families throughout their lives."
In addition to her longtime involvement with Autism Speaks, her charitable causes include the Giants Steps School, American Institute for Neuro-Integrative Development.
About Autism
Autism, or autism spectrum disorder, refers to a broad range of conditions characterized by challenges with social skills, repetitive behaviors, speech and nonverbal communication, as well as by unique strengths and differences. We now know that there is not one autism but many subtypes, most caused by a combination of genetic and environmental influences. An estimated 1 in 68 children is on the autism spectrum.
About Autism Speaks
Autism Speaks is dedicated to promoting solutions, across the spectrum and throughout the life span, for the needs of individuals with autism and their families. We do this through advocacy and support; increasing understanding and acceptance of autism spectrum disorder; and advancing research into causes and better interventions for autism spectrum disorder and related conditions. We empower people with autism and their families with resources, online tools and information covering the life span. To find resources, join a fundraising walk or make a donation, go to http://www.AutismSpeaks.org.