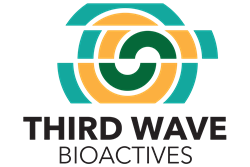 We are excited to be part of this growing market segment. Consumers are looking at labels and want more natural ingredients in their food and we can help food formulators meet these demands while providing the technical service and support that they need
Wisconsin (PRWEB) May 04, 2017
Formally part of Agro BioSciences, Third Wave Bioactives, LLC is now operating as an independent company focused on developing novel solutions to help food manufactures compete in the growing consumer space for natural, clean-labeled and fresh foods.
Third Wave Bio's current commercial line of products, bioVONTAGE™, is a range of cultured dextrose and whey-based products that help food manufacturers develop unique flavor profiles while maintaining shelf-life, helping their customers meet growing opportunities in the food industry.
"We are excited to be part of this growing market segment. Consumers are looking at labels and want more natural ingredients in their food and we can help food formulators meet these demands while providing the technical service and support that they need," said Matt Hundt, President of Third Wave Bioactives.
Located in the Technology Innovation Center in the Milwaukee County Research Park, Third Wave Bioactives provides clean label solutions for the food industry. To lean more visit http://www.thirdwavebio.com.
About Third Wave Bioactives
Third Wave Bio is focused on developing novel, science-based, microbial solutions for the food and pet industries.  Our bioVONTAGE product are designed to enhance the flavor profile of perishable foods while maintaining product quality, helping customers adapt to meet the growing consumer demand for healthier, cleaner labeled foods. Our open innovation platform and collaborative team make product selection and project engagement simple. For more information visit http://www.thirdwavebio.com.