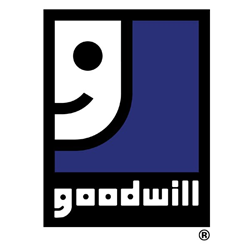 Every 23 seconds of every business day, someone finds a good job with help from Goodwill.
ROCKVILLE, MD (PRWEB) May 04, 2017
From May 7 – 13, Goodwill is celebrating Goodwill Industries Week. For 115 years, Goodwill has worked in communities to help anyone facing challenges to finding employment — including youth, older workers, veterans and military families, immigrants, and people with other specialized needs — gain skills and credentials, find employment, obtain job training, and receive necessary support services, such as financial education and transportation.
Every day, Goodwill's network of 162 autonomous, community-based nonprofit organizations across the United States and Canada connect people who are unemployed or underemployed with career navigation and skills attainment so they can advance their careers and earn long-term economic stability for themselves and their families.
Tiarra Barrera-Hammond is one example of a person who used Goodwill specialized training in the nursing field to advance her career. Barrera-Hammond, a single mother of two children, was once homeless. She enrolled in Goodwill's certified nursing assistant training program in Long Beach, CA. Upon completing her first credential, she was inspired to continue her education, finishing the registered nursing program at Long Beach City College to become a registered nurse.
Goodwill Industries Week celebrates Goodwill's innovative social enterprise model. Goodwill sells donated items in its more than 3,200 stores and online at shopgoodwill.com® to help equip people to change their lives. In 2016, local Goodwill organizations collectively connected more than 313,100 people with employment across the United States and Canada. That means one out of every 200 job hires in the United States was made with the help of Goodwill. In addition, more than 34 million people used computers and mobile devices to access Goodwill education, training, mentoring and other online services to strengthen their skills, and more than 31,000 people were equipped with credentials.
"Goodwill is inviting people across the United States and Canada to celebrate Goodwill Industries Week and make a difference in their communities by donating things they used to love and no longer use, shopping at Goodwill for items they need this season, or volunteering at their local Goodwill organizations," said Jim Gibbons, president and CEO of Goodwill Industries International. "Goodwill organizations help people achieve independence through learning and the power of work."
During this commemoration, Goodwill organizations across the United States and Canada will host a variety of mission events, including on-the-ground career fairs and hiring events, volunteer recruitment drives, fundraisers, and other celebrations highlighting growth, achievements and the impact Goodwill has in the communities it serves. They will also host retail events including donation drives, customer appreciation sales events, shopping events with fashion bloggers, store openings, and more.
"Every 23 seconds of every business day, someone finds a good job with help from Goodwill," said Gibbons.
Visit http://www.goodwill.org to find the nearest Goodwill location, job fair or event, and learn how you can build a better future for someone in your community: http://www.goodwill.org/week.
About Goodwill Industries International
Goodwill Industries International (GII) is a network of 162 community-based, autonomous organizations in the United States and Canada with a presence in 13 other countries. GII is a 501(c)(3) nonprofit that is recognized by GuideStar with its Platinum Seal of Approval, the organization's highest rating for charities. GII was also ranked by Enso as the #1 brand doing the most good in the world, and was the only nonprofit brand rated in Forbes' 20 most inspiring companies for three consecutive years. Local Goodwill organizations are innovative and sustainable social enterprises that create job training programs, employment placement and other community-based programs by selling donated clothing and household items in more than 3,200 stores collectively and online at shopgoodwill.com®. Local Goodwill organizations also build revenue and create jobs by contracting with businesses and government to provide a wide range of commercial services, including packaging and assembly, food services preparation, and document imaging and shredding. To learn more, visit goodwill.org.
For more information or to find a Goodwill location near you, use the online locator at Goodwill.org or call (800) GOODWILL. Follow us on Twitter: @GoodwillIntl and @GoodwillCapHill, and find us on Facebook: GoodwillIntl or Instagram: GoodwillIntl.