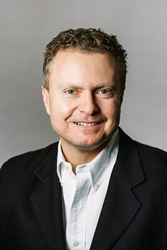 "Shift of attention toward industry issues should better support the high-growth entrepreneurial environment and portends a more promising 2017," said Mark Cannice.
SAN FRANCISCO, Calif. (PRWEB) May 04, 2017
SAN FRANCISCO–MAY 4, 2017– The Silicon Valley Venture Capitalist Confidence Index™ registered 3.83 on a 5 point scale (with 5 indicating high confidence and 1 indicating low confidence) for the first quarter of 2017. This quarter's index measurement is nearly constant with the previous quarter's index reading of 3.81 (and above the 13 year average of 3.72), although the issues driving confidence changed considerably from the previous quarter.
This finding on the confidence of Silicon Valley venture capitalists is based on the 53rd consecutive quarterly survey and research report by Mark Cannice, department chair and professor of entrepreneurship and innovation at the University of San Francisco (USF) School of Management. The report provides unique quantitative and qualitative trend data and analysis on the high-growth entrepreneurial environment in the Bay Area. Cannice authors the research study each quarter, surveying 30 venture capitalists from over 25 Silicon Valley firms.
In the Q1 report, Dr. Cannice identifies a change in focus from macro issues, such as political uncertainty surrounding the U.S. election in the final quarter of 2016 "to more traditional venture issues, such as the rate of innovation, new market opportunities and better exit expectations." He concludes that the "shift of attention toward industry issues should better support the high-growth entrepreneurial environment and portends a more promising 2017."
For example, in the Q1 report Sandy Miller of Institutional Venture Partners states, "We are off to an excellent start in what should be the best IPO market in many years."
The report also highlights keen interest in continued investment in disruptive technologies. For example, Eric Buatois of Benhamou Global Ventures specifies, "The digitalization of the enterprise is accelerating, creating more and more opportunities for young companies to grow very fast in the B to B space..." And Jeb Miller of Icon Ventures cites "the opportunity to build disruptive and capital efficient vertical market and functional applications...analytics, machine learning, AI, cloud and mobile stacks."
However, caution persists around aspects of the entrepreneurial environment. Bill Reichert of Garage Technology Ventures writes "…The unexpectedly good performance of U.S. and global markets has sustained the positive outlook for the Valley, but this could reverse quickly." And John Malloy of BlueRun Ventures cautions "Silicon Valley innovation remains a long-term strength, but protectionism is a worrying trend."
"According to the majority of survey respondents in the report and reflected in the 3.83 index mark, confidence edged higher in Q1, even though exit strategies via IPO or merger were relatively opaque" says Cannice. He summarizes his report saying that "there is abundant capital for new, emerging technologies that can challenge industry incumbents."
To review the complete report, please visit https://www.usfca.edu/management/svvcci
###
About the University of San Francisco
The University of San Francisco is located in the heart of one of the world's most innovative and diverse cities and is home to a vibrant academic community of students and faculty who achieve excellence in their fields. Its diverse student body enjoys direct access to faculty, small classes, and outstanding opportunities in the city itself. USF is San Francisco's first university, and its Jesuit Catholic mission helps ignite a student's passion for social justice and a desire to "Change the World from Here." For more information, please visit usfca.edu.