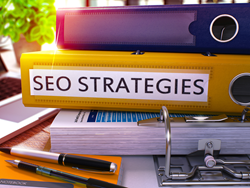 For the strength of the pack is the wolf, and the strength of the wolf is the pack - Rudyard Kipling
Dallas, TX (PRWEB) May 10, 2017
Rank Me SEO Services stresses the importance of SEO (Search engine optimization) which was never more than what it is right now. SEO is always evolving, a moving target and that means the online business strategy must keep evolving, too. Businesses have to keep pace with the online marketing trends or else run the risk of lagging behind and miss potential clients.
Rank Me SEO services has come up with a great "Get Paid for Blogging" program where all the enthusiastic bloggers are encouraged to submit articles, meet the guidelines and get paid for it too. All the great passionate writers out there who can write good articles on Search Engine Optimization (SEO), Search Engine Rankings, Link Building, Content Marketing and Social Media Optimization are welcome.
Rank Me SEO Services has also launched very affordable 3 keywords and 5 keywords SEO packages. Search engine optimization (SEO) is a marathon, not a sprint. Sometimes, it can take up to 6 months before you see any results.If a business website is not ranking up on the first page search results in search engines like Google, Yahoo or Bing, then there is a big revenue that it might be missing. SEO is not a magic that can be done overnight and there is no guarantee one solution will work for all. So it could be a while before the actual results are visible but with persistence, rankings do improve over time.
SEO is the application of various strategies to improve the search rankings of a website. These strategies range from on-page content optimization to quality link building. SEO is an important piece to any online marketing plan and with a well-rounded strategy most websites can see improved rankings.
SEO is an investment into your company's future as organic traffic has a much higher Return on Investment(ROI) than paid search traffic. The vast majority of the search traffic goes to the organic search results. If a website isn't on page 1 for the top keywords, a business is missing out on a large piece of online potential clients. The structure of a webpage and its content is only a piece to the SEO puzzle, but a very important piece.