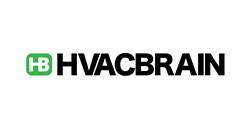 Cleveland, OH (PRWEB) May 04, 2017
HVAC BRAIN retailer of HVAC/R equipment and replacement parts, will be expanding their extensive online selection of Siemens products to include Series BT300 variable frequency drive and bypass equipment. This addition will also increase HVAC BRAIN's available selection of variable frequency drive (VFD) products.
Siemens BT300 variable frequency drives produce effective control of HVAC systems while generating up to 50 percent savings on energy costs. Savings and control are generated without sacrificing occupant comfort – an important goal for facility managers across the board. BT300 VFDs can be integrated with existing systems seamlessly, eliminating down time and additional retrofit expenses.
The Siemens BT300 VFD line is built to meet the demands of today's heating and cooling systems. The drives include features to ensure smooth and accurate transitions, such as real-time clocks, user-friendly interface, and programming which optimizes energy savings. BT300 VFD bypass options are available with conventional or electronic bypass, with innovative features reliable in mission critical applications.
"We're pleased to expand our online offering of VFD products, as well as Siemens building automation products. The addition of Siemens BT300 drives and replacement components will offer HVAC professionals and facility managers more options, so they can best access solutions for various applications," says Hiroshi Saito, CMO of HVAC BRAIN. HVAC BRAIN aids customers with product selection advise and quick shipping for faster access to merchandise.
HVAC BRAIN now carries the entire line of Siemens BT300 VFD and VFD bypass products. Replacement parts for these components are available online at HVACBRAIN.com.
To view HVAC Brain's online selection of Siemens products, please visit https://www.hvacbrain.com/siemens/vfds-variable-frequency-drives/.
Why shop at HVACBRAIN.com:
HVAC BRAIN, Inc. is a fast growing retailer of HVAC/R equipment and replacement parts. At HVACBRAIN.com, HVAC professionals and maintenance managers can find a wide variety of 'hand-picked' high quality HVAC products such as air conditioning units, actuators and valves, compressors, motors, and coils. With HVAC BRAIN's tight vendor relationships, customers can choose and order products without worrying about the quality of products HVAC BRAIN offers.
Contact Info: HVAC BRAIN, Inc. 9545 Midwest Avenue, Unit A - Cleveland, Ohio 44125, 216-663-4822, info(at)HVACBRAIN(dot)com.