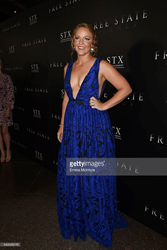 Help Heal Veterans CEO, Joe McClain said, "We have had such a tremendous outpouring of veterans requesting one of these wristbands. This particular kit hits home with our veterans."
Washington DC (PRWEB) May 04, 2017
Help Heal Veterans (Heal Vets), is getting ready to launch one of its newest craft kits in partnership with The Walking Dead actress Kerry Cahill. In preparation for the launch, Heal Vets is donating 750 wristbands to The Event Industry Gives Back, a program on the agenda of the Experiential Marketing Summit in Chicago where marketers from Fortune 1000 brands and agencies from around the world will assemble therapy kits for veterans returning from Iraq and Afghanistan. This program is produced by leading experiential agency Sparks and executed in collaboration with Headstrong Project, the nation's leading mental heath care service for veterans. Help Heal Veterans CEO, Joe McClain said, "We have had such a tremendous outpouring of veterans requesting one of these wristbands. This particular kit hits home with our veterans, and it not only helps them heal but also gives them a sense of pride because of who Michael Cahill is to them. He is a hero."
This wristband was created to replicate the wristband Cahill's father wore almost daily. Cahill's dad was killed in the terrorist attack on Fort Hood while he was trying to charge the shooter and save fellow veterans. The goal for both Heal Vets and Cahill was to create something that veterans who suffered from PTSD could benefit from both physically and by honoring a fellow fallen veteran. Actress Kerry Cahill said, "I am overwhelmed by the thought of all the people that will be helped by the Cahill craft kit. Helping others is just what my father did his entire life and what he was doing when he died. Now fellow veterans will be continually rehabilitated from my dad's kit. It is very appropriate, and I couldn't be more thankful for Heal Veterans for highlighting my father's legacy."
Arts and crafts provide therapeutic and rehabilitative benefits to patients recuperating from injuries such as amputations, shrapnel wounds, paralysis or traumatic brain injuries. Heal Vets arts and crafts also provide therapy for veterans suffering from memory loss, stroke or extremity weakness. As projects are completed, they instill a sense of accomplishment, improve self-esteem, and sometimes even demonstrate unrecognized artistic talents.
About Help Heal Veterans: Help Heal Veterans, a nonprofit organization, founded during the Vietnam War, supplies free arts-and-crafts kits to injured servicemen and women and U.S. veterans. The kits often become a part of the patient's treatment plan, providing a creative outlet for stress and boredom and a way to rebuild confidence and self-esteem. Help Heal Veterans has distributed more than 29 million kits since 1971 from hundreds of craft categories.
About Actress Kerry Cahill
Born in Helena, Montana, Kerry Cahill grew up an army brat in small rural towns of Montana, Oregon, and Texas. Cahill studied Drama at Loyola University New Orleans; the British American Drama Academy Oxford; and Queen's University Belfast, later moving to Chicago to study with Second City, the Profiles Theater, and Rick Snyder. Cahill's film break came under the direction of Werner Herzog in Bad Lieutenant: Port of Call New Orleans. Her film career has continued to gain momentum as she has worked alongside Reese Witherspoon, Paul Walker, Uzo Aduba, and Woody Harrelson. She appeared alongside Jason Clark in Terminator Genisys and had a significant role in the recent Free State of Jones with director Gary Ross and actor Matthew McConaughey. Having filmed projects such as By Way of Helena, Showing Roots, Free State of Jones, and now as a regular on The Walking Dead, Cahill continues her upward climb to A-list status. Recognized as an award-winning actress that plays strong characters, she is striving to become one of the biggest names in Hollywood.