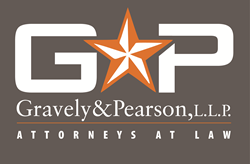 (PRWEB) May 08, 2017
Gravely & Pearson, LLP, a leading Texas law firm specializing in insurance and construction defect litigation, will donate $1 million to the West Independent School District's "Restore West Foundation," four years after the April 17, 2013 West Fertilizer Plant Explosion.
On May 10th, 2017, Gravely & Pearson will formally present the check during the district's May board meeting.
"We are thrilled and blessed to be able to make this donation to West ISD," said Matthew R. Pearson, lead attorney and partner at Gravely & Pearson, LLP. "The story of the District and the community's response to the explosion is inspiring. Schools truly are the heart and soul of a community and we are honored to support the District's extra-curricular activities which are a source of pride for the community."
"The District has come a long way since the horrible tragedy. It's amazing to see how we all have come together to help Restore West," said David Truitt, school Superintendent. "We will use Gravely & Pearson's generous donation for West ISD's extra-curricular activities. This will go a long way for our students."
Gravely & Pearson represented West ISD in the lawsuit against their insurance carrier (Case No. 2014-1985-4, Texas Court of Appeals) to recover the damages caused by the explosion.
West ISD Board President Dr. Larry Sparks stated, "As the board president, I have never heard of a law firm being so gracious. Gravely & Pearson has really impressed us, not only with its legal representation, but also with its friendship and support of our entire community."
Over the past 5 years, Gravely & Pearson has donated more than $2 million to Texas school districts.
About Gravely & Pearson, LLP
Gravely & Pearson, LLP is a leading firm who represents policyholders in insurance disputes. The firm has helped many school districts, hospitals, local governments, commercial and non-profit property owners recover insurance proceeds for losses due to catastrophic events. The attorneys are consistently recognized for their work at both the trial and appellate levels.
For further information or interviews, please contact:
Michelle E. Cruff
V.P. of Client Relations
888-472-1111
http://www.gplawfirm.com
mcruff(at)gplawfirm(dot)com