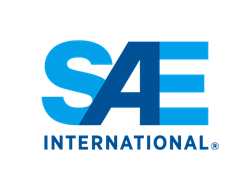 The ADAS to Automated Driving Symposium provides attendees with an understanding on the current state of the advanced driver assist systems (ADAS) and automated driving industry
WARRENDALE, Pa. (PRWEB) May 04, 2017
SAE International announces the opening of registration for the ADA S to Automated Driving Symposium which will be held in Columbus, Ohio, on October 10-12, 2017. The ADAS to Automated Driving Symposium provides attendees with an understanding on the current state of the advanced driver assist systems (ADAS) and automated driving industry.
SAE International is thrilled to be hosting the ADAS to Automated Driving Symposium in the city of Columbus, which was selected as the winner of the U.S. Department of Transportation's Smart City Challenge. Columbus is expected to become the nation's epicenter for intelligent transportation systems research to improve safety, enhance mobility, create ladders of opportunity for those who may have been left behind in the past, and address climate change by reducing greenhouse gas emissions. The city's future-facing take on technology and transportation is a source of inspiration for the ADAS to Automated Driving Symposium in 2017.
The Symposium's technical program provide engineers, systems developers, and management with the current OEM direction and safety technologies to reduce vehicle fatalities along with regulatory expectations and potential legal ramifications of moving from driver controlled vehicles to Advanced Driver Safety Systems to fully autonomous vehicles. Unlike similar events, this ADAS to Automated Driving Symposium will take attendees through the evolutionary steps of the ADAS technology as it transitions to fully automated vehicles in the future.
The Symposium also features tabletop exhibits from the industry's leading companies. The tabletop exhibits showcase the latest products and innovations in the ever-evolving fields of active safety, ADAS and automated driving.
To learn more about the 5th Annual ADAS to Automated Driving Symposium or to register, visit http://www.sae.org/adas.
For information on exhibit or sponsorship opportunities, please contact Linda Wagner at
1-724-772-4062 or linda.wagner(at)sae.org.
To request media credentials, email pr(at)sae.org or call 1-724-772-8522.
SAE International is a global association committed to being the ultimate knowledge source for the engineering profession. By uniting over 127,000 engineers and technical experts, we drive knowledge and expertise across a broad spectrum of industries. We act on two priorities: encouraging a lifetime of learning for mobility engineering professionals and setting the standards for industry engineering. We strive for a better world through the work of our charitable arm, the SAE Foundation, which helps fund programs like A World in Motion® and the Collegiate Design Series™.