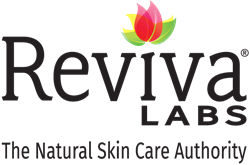 I've always thought Reviva Labs was a great brand, and I'm really excited to be a part of it...
Haddonfield, New Jersey (PRWEB) May 16, 2017
Reviva Labs continues its resurgence in the natural skin care industry with the addition of Jeri Trachtman to the Reviva executive team. Jeri joins Reviva Labs as its Vice President of Sales, where she provides a wealth of experience and a stellar track record of successfully growing brands.
Jeri Trachtman's sales management history spans many companies in the natural products and personal care industries, starting in 1993 with Strength Systems USA - which she helped grow into an international brand. Since then, Jeri has worked at Rexall Sundown, and then became sales manager for Jason Natural Products until their acquisition by The Hain Celestial Group. She became Hain Celestial's director of sales, where she was responsible for managing multiple brands such as Jason, Zia, and Queen Helene. After six years with Celestial Jeri continued applying her experience and knowledge within the natural and health related industries, working with brands including Canus Goats Milk Skincare, Nutrex Hawaii, and Algalife USA, and - as of late 2016 - Reviva Labs Natural Skin Care.
"Adding Jeri to the Reviva Labs team has been great for our company," enthused Ian Strassler, President of Reviva Labs. "Her experience and passion for the natural products industry is vital as we take Reviva to the next level. Jeri's insight has been instrumental to our rebranding and product development strategies. And her energy and enthusiasm helps drive us all forward."
Trachtman has settled in to her new role with Reviva quickly, commenting, "I've always thought Reviva Labs was a great brand, and I'm really excited to be a part of it. It's inspiring to be part of a company that has an impressive 45-year history, as well as a really bright future." In Jeri's short tenure, she has already had a significant impact, growing sales and developing programs to rejuvenate relationships while developing new channel opportunities.
The addition of Jeri Trachtman as Vice President of Sales demonstrates Reviva Labs' renewed ambitions and commitment to retaking its leadership role within the natural skin care market. "My father introduced a lot of brilliant natural skin care during his 45 years," stated Ian Strassler, "but the smartest thing he did was hiring Jeri. Her connections, enthusiasm, and passion for reinvigorating brands is an asset to Reviva and our partners. She will help catapult us to the next level."
About Reviva Labs
Reviva Labs formulates safe, effective natural skin care that is sold in major retailers, professional spas and salons, and health food stores nationwide and around the world. For over 40 years Reviva has delivered many skin care breakthroughs and introduced new natural ingredients to the market. Reviva Labs products are free of toxic or harmful ingredients, are cruelty-free, and proudly made in the USA. Our commitment to formulating products using natural elements as well as technological advances has made Reviva Labs a leader in the natural skin care industry.