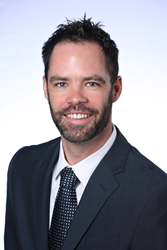 Miami, Florida (PRWEB) May 09, 2017
Daniel Jenkins has been promoted to the Eastern Regional Director of Construction for Golden Sands General Contractors. He is responsible for overseeing Golden Sands' construction projects, spanning the eastern region of the United States. Daniel directs a team of over 60 people, delivering hundreds of projects annually.
Daniel previously held the position of Director of Facility Services for five years, developing the Facilities Services Department, as well as the Disaster Recovery, Generator and Deployment Programs. His department served Fortune 50, 100 and 500 clients throughout Golden Sands' national geographical footprint.
Prior to joining Golden Sands, Daniel worked his way through the ranks in the construction industry, holding roles such as foreman, superintendent and project manager for Colonial Bank, BB&T, Scherer Construction and Engineering, and Custom Creations of Tampa Bay.
Founded in 1988, Golden Sands serves the commercial general contracting needs of the nation's largest financial institutions, one of the Southeast's primary sports venues, and a steadily growing list of prestigious clients, including leading U.S. nuclear power utilities and the U.S. Navy.
For further information, please contact Scott Burgess, Marketing Manager, Golden Sands General Contractors.
2500 NW 39th Street - Miami - Florida 33142
305.633.3336