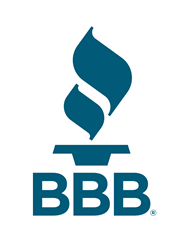 Arlington, VA (PRWEB) May 04, 2017
As charity work gets more public attention, BBB Wise Giving Alliance (BBB WGA) and Community Health Charities recently joined forces to promote transparency and high standards of conduct among charities, especially in workplace giving campaigns.
Through a new agreement with BBB WGA, all of Community Health Charities' more than 2,000 member charities must submit information for BBB evaluation and are asked to work towards meeting all 20 BBB Standards for Charity Accountability. These standards cover charity governance, finances, fundraising practices, and results reporting. There is no charge to charities for these reviews, and reports are available free of charge on Give.org to help individuals verify trust through guidance from a third-party expert evaluator.
"We've always held the highest standards of vetting and transparency in evaluating our member charities, aligning our standards with the BBB Wise Giving Alliance, which I consider the gold standard," said Tom Bognanno, president and CEO of Community Health Charities. "This new partnership gives us an opportunity to use these standards to raise awareness about how critical trustworthiness and vetting are for donors, charities, and companies."
"The ability of the charitable sector to function depends on public trust," said H. Art Taylor, BBB WGA president and CEO. "While there will always be bad actors, promoting thoughtful giving and supporting trustworthy charities can help strengthen the bond between a cause and the public."
BBB WGA urges donors to give thoughtfully by taking the time to look into charities before making a donation. By encouraging charities to be transparent and work towards meeting all 20 BBB Standards for Charitable Accountability, Community Health Charities is helping ensure that companies and employees have access to vetted and trusted health resources, volunteering, and giving opportunities.
--30--
About BBB Wise Giving Alliance:
BBB Wise Giving Alliance (BBB WGA) is a standards-based charity evaluator that seeks to verify the trustworthiness of nationally-soliciting charities by completing rigorous evaluations based on 20 holistic standards that address charity governance, results reporting, finances, fundraising, appeal accuracy and other issues. National charity reports are produced by the BBB WGA and local charity reports are produced by local Better Business Bureaus – all reports are available at Give.org.
About Community Health Charities:
Community Health Charities is a nonprofit that raises awareness and resources for health and wellness by connecting more than 2,000 of the most trusted health charities across the United States with more than 17 million caring employees through workplace giving campaigns, causes, wellness programs, employee engagement, and strategic partnerships. Health has never been such a priority: 77% of U.S. workers suffer from at least one long-term health condition, ranging from cancer to asthma – chances are someone you know is affected. For more information about Community Health Charities, visit healthcharities.org, follow @HealthCharities, or call 1-800-654-0845.
-30-
MEDIA CONTACTS: For more information, journalists should contact Katherine Hutt at BBB (703-247-9345 or khutt(at)council.bbb.org) or Amanda Ponzar at CHC (571-302-9171 or aponzar(at)healthcharities.org)