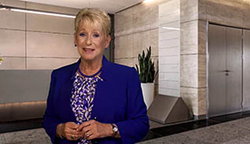 To protect their reputations organizations should invest training!
Novi, Michigan (PRWEB) May 16, 2017
When it comes to customer service, an organization's reputation is on the line. To protect their reputations organizations should invest in training, such as Mastery Training Services' latest customer service training series from Telephone Doctor. This best-selling series has been updated to now feature all high-definition video.
These fourteen new courses cover a wide-variety of customer service skills and selling skills to help customer service departments provide better service, yielding more satisfied clients. Completely reshot and updated with new video, this best-selling series is hosted by Customer Service Expert Nancy Friedman. Friedman demonstrates customer service techniques for topics such as, how to handle angry customers, questioning techniques to determine client needs, essential telephone skills and more.
The fourteen titles include:

Customer service is a critical area of every business and these courses help customer service representatives improve communication skills, deliver better service and better understand clients' needs. For a full list of available customer service training courses, click here.
These courses are published on the MasteryTCN™ courseware platform, which provides continuity in learner experience from one course to the next. All courses on the platform play across all devices and browsers, giving users the ultimate flexibility for when and where they can access training assignments.
Mastery.com offers complete training solutions for organizations of all sizes, across industries. If you are looking to train your workforce, click here.
About Mastery Training Services
Mastery Training Services is a leader in the corporate online training marketplace. We help organizations grow and become more successful with our comprehensive workplace training systems and services. In this way, Mastery fulfills its mission of helping build more successful, effective and amazing organizations.