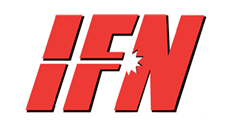 The improved business process will increase staff awareness of service management, improve service availability and resource utilization, and enable IFN to realize operational and financial efficiencies
Indianapolis, Indiana (PRWEB) May 05, 2017
Indiana Fiber Network, LLC (IFN), the leading Indiana statewide Network Service Provider announces a business improvement initiative. The primary drivers for the initiative are to increase user and customer satisfaction and operational scale on the business processes. "This business improvement initiative includes the entire service lifecycle, beginning with the identification of customer needs and IT requirements, through to the design and implementation of the service into operation," said Keith Jones, IFN Service Transition Manager.
This initiative will help streamline and standardize IFN' service management processes across the company so that all clients can expect the same high level of proactive service with more mature processes and capabilities. "The improved business process will increase staff awareness of service management, improve service availability and resource utilization, and enable IFN to realize operational and financial efficiencies," said Ralph Cunha, IFN Chief Financial Officer.
According to Tom Bechtel, IFN Vice President of Network Planning, IFN will use a best practice framework for service management delivery called Information Technology Infrastructure Library (ITIL). "ITIL is an industry standard that provides guidelines for how to deliver services more efficiently by improving management processes across business units," said Bechtel. Another benefit of the process improvement initiative will help delineated incident and problem-management functions within the operations. "It is a noteworthy effort in IFN's ongoing customer strategy to construct a statewide footprint to support the growing broadband needs of our clients," said August Zehner IFN Vice President of Sales and Marketing.
Darryl Smith, VP of Network Operations, states: "We needed to be able to work smarter, not harder as IFN continues to expand fiber service throughout the State of Indiana. Lots of focus has been placed on the service operation area of our business. We are committed to meeting the expanding service assurance requirements of our customers; maintaining their service quality levels is a key focus." Based on this business improvement initiative, IFN is pleased to announce the promotion of Darryl Smith to Vice President of Operations. Smith joined IFN in 2011 as Manager of Transport and Switching, then promoted to Director of Network Operations in 2014. Smith will continue to advance IFN's expanding Customer Service Assurance operations. "Implementation of the ITIL best practice framework is not an overnight success story, but takes lots of time and commitment to manage the change in the organization in a phased approach," said Smith.
"In response to the company's growth and as a result of the increasingly competitive market that we operate in, IFN identified the need to improve our processes with the end-result goal of improving the quality of our customer service," said Kelly Dyer, IFN President and CEO.
About IFN
Indiana Fiber Network, LLC (IFN) was formed in March of 2002, whose ownership is comprised by 20 local exchange telephone companies throughout the state. They offer data center, Internet backbone, and data transport services over state-of-the-art Ethernet, CWDM, DWDM, and SONET fiber networks, with service in the State of Indiana and throughout the US via a network of national carrier partners. For more information, please visit IFN's website at http://www.ifncom.net or call (317) 280-4636.