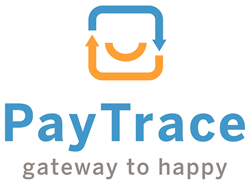 Spokane, Washington (PRWEB) May 09, 2017
"We are truly excited to expand our facilities in the Spokane Valley," said Justin Goes, PayTrace's Director of Operations. "Our new headquarters will provide room for us to scale for the foreseeable future. It also enhances our staff's ability to congregate, collaborate and innovate for reliability. We have more than tripled our square footage with this move and have intentionally designed more functionality into the space that caters to our culture. We have incorporated a mixture of unique conference rooms, breakout rooms, private phone booths and shared desking. We have also created a skylight room where people can meet up or just unplug and get away from their workstation for a bit."
PayTrace's founder and CEO, Scott Judkins, said, "Our new headquarters will empower us to pursue our purpose of making merchants happy by living our values. We are scaling-up all areas of our company including Software Development, Network Administration, Sales, Marketing, Operations, Finance, Talent, and Client Services. There is an aggressive hiring plan for 2017 that is projected to expand our team to nearly 50 PayTracers. We are passionate about learning, growing and delivering on our promise to invest in our people, planet and profit. It's an exciting time to be at PayTrace."
ABOUT PAYTRACE
PayTrace Inc. is motivated by the challenge of delighting merchants. We empower sales partners by offering high value SaaS technology solutions to businesses. Processing over $22B annually, PayTrace is committed to delighting merchants with 5-star service while providing comprehensive, easy to use payment solutions that lower processing costs and increase security. Businesses count on PayTrace to provide reliable uptime, authorization, settlement and reporting.
PayTrace is sold exclusively through merchant service providers. ISVs and developers integrate with PayTrace to build secure and powerful extensions to their applications. We work with our partners to deliver payment solutions across multiple industries. Merchants in healthcare, manufacturing, construction, parking, auctions, professional services and numerous others benefit from our payment gateway. Our dedicated sales team provides comprehensive support and training for our partners.
For more information about PayTrace, please visit http://www.paytrace.com.
For individuals interested in joining PayTrace, please visit http://www.paytrace.net/careers/. PayTrace is currently recruiting qualified candidates who share our passion for delighting merchants, caring about teammates and giving back to our communities.