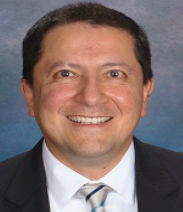 Danvers, MA (PRWEB) May 06, 2017
David Contreras MLO # 32410 joins New Fed Mortgage to help build out mortgage lending opportunities in Massachusetts.
David started his mortgage career with the passion and goal of helping the consumer attain the American Dream of home ownership. Leveraging over 25 years of tenure in Financial Services, he consults with the consumer their most important financial decision and as an integral part of wealth creation. His commitment is to objectively recommend sound and competitive options for his customers while advocating equity growth. He is consistently recognized for offering personalized customer service throughout the process of buying or refinancing.
David earned a Bachelor's Degree from Northeastern University while working in the Insurance Industry and subsequently in the Securities Industry where he became Assistant Principal at a Broker Dealer in Boston. In 2013 he helped formed and contributed AFI Financial, a startup mortgage company. Throughout his mortgage career David has worked with Banks, Credit Unions and Mortgage Companies which allows him to objectively advise the consumer on their mortgage needs.
President and CEO Brian Damico commented, "We are definitely fortunate to have hired David who is dedicated to his craft and is a true professional. We are looking forward to a mutually successful relationship."
NewFed Mortgage has specialized in residential retail mortgage lending since 2001. Licensed in seven states, NewFed offers a multitude of mortgage programs, including Conventional, FHA, VA, Mass Housing, and USDA along with access to various portfolio products.