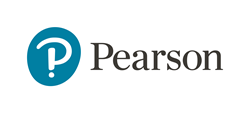 NEW YORK, NY (PRWEB) May 05, 2017
Pearson today announced it has made a number of strides in its transition to digital products and services, along with moves that create better access to education for students. Notably, Pearson has fulfilled the promise it made in January to lower the prices on e-books across 2000 titles and begin the implementation of a print rental program, putting agreements in place last month with both Chegg and IndiCo.
In addition, the first quarter of the year has seen a number of other important milestones in the United States:

In the fast-growing online degrees business, already in 2017 the company has announced new partnerships with Duquesne University along with expansions of existing partnerships with the University of Nevada-Reno, Regis College and Maryville University. Pearson is the global leader in online degrees, responsible for over 300,000 online course starts and serving over 70,000 students worldwide.
The next generation of digital courseware is in development for full commercial launch next year and Pearson is on track to launch key titles in Revel like our market-leading Hubbard's Economics and pilot the IBM Watson cognitive tutor.
Another key priority is building out institution-wide Direct Digital Access partnerships in US higher education courseware, working directly with colleges to provide content to all students on day one of class. Pearson partnered with 29 institutions in the first quarter of the year and has a pipeline of many more across 2017.
"There is much work to do, but we are well on the way to accelerating our transition to digital," said Tim Bozik, president of global product for Pearson. "Through the power of digital, we will be able to support teachers and students in new ways, increase access to great learning and ensure our products deliver great outcomes."
As part of the ongoing simplification program, Pearson is also announcing a strategic review of its US K-12 courseware business. This business displays a slow pace of digital adoption, so a review is underway to explore whether it fits with the broader company strategy. While US K-12 remains an important part of Pearson, the future focus in K-12 will be on three areas:

Investing in the virtual schools business. Connections Education is one of Pearson's fastest growing businesses, with opportunities to sustain and accelerate that growth.
Building on the company's leading position in US school assessment. In both educational and clinical assessment Pearson has clear, solid market leading positions and is building a new generation of digital assessment that drives assessment for learning - not just assessment of learning.
Powering online learning. We will also invest in offering digital courses, for use in blended and virtual teaching, taken within physical schools. This market is still in its infancy but, in time, it will grow as schools finally realize the full digital potential of personalized learning.
###
About Pearson
Pearson is the world's learning company, with expertise in educational courseware and assessment, and a range of teaching and learning services powered by technology. Our mission is to help people make progress their lives through learning. We believe that learning opens up opportunities, creating fulfilling careers and better lives. For more, visit http://www.pearson.com.