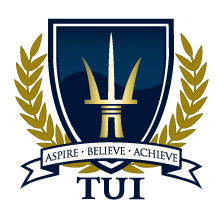 We're thankful for the effort and care Trident put into this event. They lead by example when it comes to helping out our men and women in uniform. - Reginald A. Hardy, Chief of Voluntary Service at the Central Texas Veterans Health Care System
Cypress, CA (PRWEB) May 05, 2017
On May 26th, Trident University International (Trident) will distribute hygiene care packages at the Austin (TX) VA Outpatient Clinic. The event, which runs from 9 a.m. to 12 p.m., is part of the University's ongoing commitment to be active and involved in the communities where its students and alumni reside.
Representing Trident at the clinic will be Vice President of Strategic Alliances and Outreach Services, Esmeralda Silva, and Director of Alumni Engagement and Outreach Operations, Kendra Temple. Also in attendance will be James Spargo, the president of Trident's Houston Alumni Chapter.
The Austin VA Outpatient Clinic is one of the largest facilities of its kind in the country. Opened in 2013, the clinic serves a growing veteran population in the Austin-metropolitan area.
"We're thankful for the effort and care Trident put into this event. They lead by example when it comes to helping out our men and women in uniform," said Reginald A. Hardy, Chief of Voluntary Service at the Central Texas Veterans Health Care System.
Beginning in early April, Trident started collecting materials for the hygiene care packages. Donations were collected across the entire University community, including Trident Alumni Chapters located in Texas. Chapters in Killeen, Dallas, Houston, El Paso, and San Antonio also contributed to this effort.
In the past few years, community events have become commonplace for Trident. The University has taken part in Snowball Express' "Walk of Gratitude" for the past two years, as well as hosting their own "Snowflake Family Adventure" at Universal Studios in Los Angeles last year. Trident has also hosted multiple letter-writing campaigns for Operation Gratitude, which collectively generated well over 2,000 letters sent to members of the military and first responders.
Austin-area media who wish to cover this event should contact Deborah Myers, Public Affairs Officer, at the Central Texas Veterans Health Care System by 3:30pm local time on May 25th. She can be reached at 254-743-2376.
Trident is a 100% online university that has been in operation since 1998 and is regionally accredited by the WASC Senior College and University Commission (WSCUC). Active duty military, veterans, National Guard, and military dependents make up 79% of the University's student population, and Trident is proud to employ many veterans at its faculty, staff, and management levels.
About Trident University
Founded in 1998, Trident University International (Trident) is a leading online postsecondary university serving adult learners. Trident developed the Trident Learning Model, which employs case-based learning in an online setting to teach real-world relevant critical thinking skills to enhance the lives and careers of students. Trident offers high-quality bachelor's, master's, and doctoral degree programs, led by a qualified faculty team, over 80% of whom have doctoral degrees. Visit http://www.trident.edu, Trident's Facebook page, or call at (855) 290-0290 to learn more about Trident's wide range of bachelor's, master's, and doctoral programs.