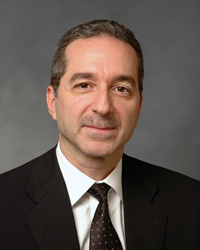 Dr. Farah is a highly respected physician-leader who is passionate about changing the way health care is delivered," said David Holmberg, president and CEO of Highmark Health
Pittsburgh, PA (PRWEB) May 05, 2017
Highmark Health today announced the appointment of Tony Farah, MD, to the newly created position of Executive Vice President, Chief Medical and Clinical Transformation Officer for the organization.
"It is with great pride that I welcome Tony to our leadership team, as he has proven to be invaluable in accelerating Allegheny Health Network's and Highmark Health's collective efforts to reinvent the healthcare model and support long-term enterprise growth," said Highmark Health President and Chief Executive Officer, David Holmberg.
"Tony is a highly respected physician-leader who is passionate about changing the way health care is delivered, and he is the right person to take Highmark Health and Allegheny Health Network to the next level when it comes to transforming clinical care to achieve the best patient experience and best outcomes at an affordable cost."
Dr. Farah has been a leading clinician, physician educator and health care executive in the western Pennsylvania region for more than three decades. As a noted cardiologist at Allegheny General Hospital and former longtime director of the institution's cardiac catheterization laboratory, he and his team have played a pivotal role in the development of many of the field's breakthrough therapies for cardiovascular disease, including disease fighting medications and plaque clearing technologies.
The same leadership qualities that have driven Dr. Farah's success in the clinical setting throughout his career have defined his many accomplishments as a physician executive as well. He has served in numerous high-level positions over the past 15 years, including chief medical officer of AGH, West Penn Allegheny Health System and Allegheny Health Network, and as a Trustee of one of his field's most prestigious scientific organizations, the Society for Cardiovascular Angiography and Interventions.
For the last four years, Dr. Farah has also served as President of Allegheny Clinic, AHN's employed physician organization. Under his leadership, the Clinic has doubled in size to now more than 1,200 members.
Dr. Farah played a critical role in the formation of AHN in 2013, and in his new capacity with Highmark Health he will oversee clinical transformation, deploying innovative models to create more value for Highmark members and all of the patients AHN serves by way of enhanced experience, access, clinical outcomes and affordable cost in every care setting.
"I am extremely grateful for and excited about this unique opportunity to help further redefine the delivery of health care in western Pennsylvania and across Highmark Health's vast and diverse footprint," said Dr. Farah. "By leveraging the clinical knowledge at AHN with the financing expertise and population health insights of Highmark Health, we are well positioned to create a high-quality, value-based care model that will set a new standard, locally and nationally, for the experience it affords."
In order to effect a seamless transition to new leadership in the roles of Chief Medical Officer for AHN and President of Allegheny Clinic, Dr. Farah will continue to provide oversight of those areas as part of his responsibilities for Highmark Health. Once the positions are filled, they will report dually to Dr. Farah and AHN President and CEO, Cynthia Hundorfean.
"For many years, Dr. Farah has been a tireless advocate for patients and for his colleagues at AHN," Hundorfean said. "We expect that advocacy to only grow stronger in his important new role at Highmark Health and congratulate him on his well-deserved promotion. It is yet more evidence that AHN and Highmark Health are committed to creating and sustaining an integrated health care delivery and financing system that is both patient-centered and clinician-led."
# # #
About Allegheny Health Network
Allegheny Health Network (AHN.org), part of Highmark Health, is an integrated health care delivery system serving the greater Western Pennsylvania region. The Network is composed of eight hospitals, including Allegheny General Hospital, its flagship academic medical center in Pittsburgh, Allegheny Valley Hospital in Natrona Heights, Canonsburg Hospital in Canonsburg, Forbes Hospital in Monroeville, Jefferson Hospital in Jefferson Hills, Saint Vincent Hospital in Erie, West Penn Hospital in Pittsburgh and Westfield Memorial Hospital in Westfield, NY. The Network provides patients with access to a complete spectrum of medical services, including nationally recognized programs for primary and emergency care, cardiovascular disease, cancer care, orthopedic surgery, neurology and neurosurgery, women's health, diabetes and more. It also is home to a comprehensive research institute; Health + Wellness Pavilions; an employed physician organization, home and community based health services and a group purchasing organization. The Network employs approximately 17,000 people, has more than 2,400 physicians on its medical staff and serves as a clinical campus for Drexel University College of Medicine, Temple University School of Medicine, and the Lake Erie College of Osteopathic Medicine.
About Highmark Health
Highmark Health, a Pittsburgh, PA based enterprise that employs more than 40,000 people nationwide and serves nearly 50 million Americans in all 50 states, is the second largest integrated health care delivery and financing network in the nation based on revenue. Highmark Health is the parent company of Highmark Inc., Allegheny Health Network, and HM Health Solutions. Highmark Inc. and its subsidiaries and affiliates provide health insurance to nearly 5 million members in Pennsylvania, West Virginia and Delaware as well as dental insurance, vision care and related health products through a national network of diversified businesses that include United Concordia Companies, HM Insurance Group, Davis Vision and Visionworks. Allegheny Health Network is the parent company of an integrated delivery network that includes eight hospitals, more than 2,800 affiliated physicians, ambulatory surgery centers, an employed physician organization, home and community-based health services, a research institute, a group purchasing organization, and health and wellness pavilions in western Pennsylvania. HM Health Solutions focuses on meeting the information technology platform and other business needs of the Highmark Health enterprise as well as unaffiliated health insurance plans by providing proven business processes, expert knowledge and integrated cloud-based platforms. To learn more, please visit http://www.highmarkhealth.org.