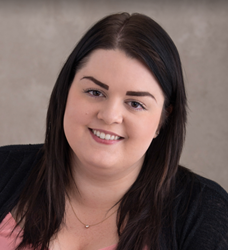 My relationship with residents is everything.
Bellevue, WA (PRWEB) May 08, 2017
Aegis Living is honored to announce that Alex Lyle RN, BSN has been chosen amid nearly 100 nominations as Assisted Living Nurse of the Year by the Washington Health Care Association. Lyle is the Health Services Director at Aegis of Queen Anne at Rodgers Park in Seattle, an assisted living and memory care community. The award recognizes outstanding innovation, achievement and how well nurses provide high quality health care that focuses on serving residents in assisted living communities.
"Alex is a compassionate nurse who contributes big picture ideas to the company to benefit all of our 2,000 residents across the Western U.S.," says Aegis Living President Judy Meleliat. She adds, "Her enterprising idea for strengthening Aegis Living's incident reporting process supports our efforts to deliver best-in-class service to each and every one of our residents."
WHCA also considered Alex Lyle's compassion for her residents. Kathy Stewart, Aegis Living Vice President of Nursing and Care says, "This is a well-deserved honor. Alex is outstanding in how she uses her clinical leadership skills to contribute to the broader community and facilitate family-centered care. "
Alex Lyle was chosen over close to 100 other nominees from dozens of assisted living companies across the state of Washington. Alex Lyle says, "I'm speechless. My relationship with residents is everything. The most rewarding thing is when they come to you because you're the one they trust." Alex has been in nursing for five years. She also served as Health Services Director at Aegis Lodge in Kirkland, Washington. Alex Lyle will be honored during the WHCA Annual Convention at their Awards luncheon Wednesday, May 24th in Tacoma.
For interviews with Alex Lyle, please contact John Yeager, Director of Public Relations 425-765-9845
About Aegis Living
Aegis Living is a national leader in retirement, assisted living and Alzheimer's care providing the finest in senior lifestyle emphasizing health, quality of life, well-being and community. Aegis Living is guided by a simple philosophy: strive to treat all people with the highest possible standards. Founded in 1997 and headquartered in Bellevue, Washington, privately held Aegis Living operates 28 communities in Washington, California and Nevada with 7 in development including Aegis of Queen Anne at Rodgers Park Follow us on Twitter @aegisliving and Facebook at http://www.facebook.com/AegisLiving