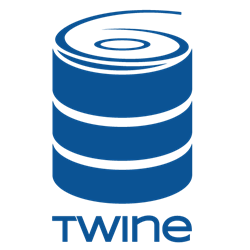 Twine's reputation for high quality mobile data solutions is top-notch
Los Angeles, CA (PRWEB) May 08, 2017
Twine Data, the leader in mobile data, today announced it has completed a $4.5 million Series A round of financing lead by Aligned Partners. The investment will help the company aggressively expand its sales and marketing efforts as well as broaden and accelerate product development. Managing Partner Jodi Sherman Jahic will join Twine's Board of Directors.
The Series A financing builds on an exceptional year for Twine which saw a rapidly growing roster of data clients and contributors, 200% revenue and data growth, 2 new product launches, and market momentum in the white-hot areas of mobile and people-based data.
"We are delighted to partner with Twine, a mobile-focused company with proven market traction," said Managing Partner Jodi Sherman Jahic, Aligned Partners. "Twine's reputation for high quality mobile data solutions is top-notch. The management team delivers sustainable growth by providing exceptional value and data monetization to mobile publishers. Additionally, the company is committed to capital efficiency, which means their growth goals and our investment objectives are fully aligned."
Since its founding 3 years ago, Twine has developed the leading US mobile data exchange. For app publishers Twine provides and safe, flexible and lucrative platform for data activation and monetization. For brands, agencies and ad-tech companies Twine provides a privacy-certified source of unique, high quality mobile data at tremendous scale.
"In 2014 we set out to do something extraordinary—to allow apps to take back control over their data," said Twine CEO Elliott Easterling. "From the very start we put the needs of publishers, the primary creators of value and content in the smartphone ecosystem, as our top priority. That approach has been rewarded by strong and consistent growth, and a data footprint in the hundreds of millions of US devices."
About Twine
Twine is the leader in mobile data. We provide app publishers with the infrastructure to safely generate an incremental revenue stream while delivering mobile marketers high quality, 100% deterministic data to power their ad campaigns. Our deep network of publisher partners provides the top names in the business one-deal scale for mobile identity, audience, and location data. For more information, visit http://www.twinedata.com.
About Aligned Partners
Aligned Partners is an early-stage venture fund focused on highly capital-efficient companies in the enterprise mobile and cloud computing sectors. Founded by experienced investors with deep venture and operating backgrounds, Aligned Partners helps its portfolio companies achieve tight product-market fit, clear value propositions, rapid growth, and strong company-investor alignment. Aligned Partners is based in Menlo Park, California.