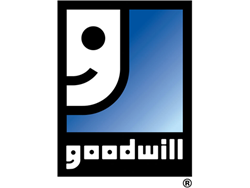 John McCain, CEO of Horizon Goodwill said, "It is a life-changing program that we are very proud to be offering."
Hagerstown, MD (PRWEB) May 05, 2017
From May 7 – 13, Goodwill® is celebrating Goodwill Industries Week. For 115 years, Goodwill has worked in communities to help people get back to work and support their families. Goodwill helps anyone facing challenges to finding employment — including youth, older job seekers, veterans and military families, immigrants, and people with other specialized needs — gain skills and credentials, find work, obtain job training, and receive necessary support services, such as financial education and transportation.
During this year's Goodwill week, Horizon Goodwill and Kaplan University are collaborating to "Remove Barriers and Create Opportunities". Kaplan is hosting an Expungement Clinic through Horizon Goodwill's Legal Expungement Assistance Program, L.E.A.P. For individuals with a criminal history, having even a minor criminal record can be a major barrier. A criminal record can be a lifelong barrier to economic security and mobility—with adverse effects on families and our communities. LEAP brings together the legal, business and social service communities to remove barriers to employment and to create opportunities for participants to pursue financial independence. With a paycheck, an individual can address basic needs like food and clothing. With a clean record (or significantly smaller rap sheet), LEAP participants can target longer-term stability addressing bankability and stable shelter for self and family. Just one expungement increases an individual's chance of getting an interview which gives them a chance to speak for themselves.
The L.E.A.P. Expungement Clinic will be held on Monday, May 8, 2017, at Kaplan University, 18618 Crestwood Drive, Hagerstown, MD from 10:00 AM to 2:00 PM. The clinic is open to the public and everyone is welcome to participate. "This innovative program can be such a blessing to so many. Removing certain charges from an individual's criminal background can mean jobs that they could never receive before are now open to them," said John McCain, CEO of Horizon Goodwill. "It is a life-changing program that we are very proud to be offering." Since the beginning of this program year, Goodwill's LEAP staff helped than almost 200 participants process 500 expungement applications.
Everybody is invited to celebrate Goodwill Week by donating things they used to love and no longer use, shopping at Goodwill for a unique find, or volunteering at Horizon Goodwill.
Visit http://www.horizongoodwill.org to find the nearest Goodwill location, event, and learn how you can build a better future for someone in your community.
About Horizon Goodwill
Goodwill has been rated #1 above the global brands Amazon and Google for the Brand World Value Rankings for 2016. Horizon Goodwill Industries, whose mission is "Removing Barriers, Creating Opportunities," is a non-profit organization dedicated to ensuring that all people have access to employment despite significant obstacles. Horizon Goodwill serves over 5,000 clients annually in a 17-county region that includes parts of the states of Maryland, Pennsylvania, Virginia, and West Virginia. For more information, please visit http://www.horizongoodwill.org
@HorizonGoodwill #GoodwillWeek #removingbariers #creatingopportunities #L.E.A.P.