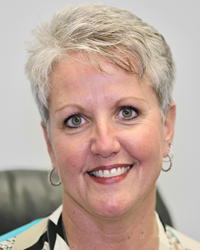 Joplin, Mo. (PRWEB) May 10, 2017
R & R Trucking, Inc. announced that Vonda Cooper has been promoted from Vice President of Operations to Chief Operating Officer. In addition to her role as head of operations, Cooper will now oversee recruiting, maintenance, safety, and sales & marketing.
For more information about R & R Trucking, Inc., contact Kevin McKelvy, 800-625-6885 ext. 2178, or visit their website — randrtruck.com.
About R & R
R & R Trucking, Inc. – with its group of carriers, AATCO and NEI – is North America's premier trucking company that specializes in the transport of sensitive cargo. Their logistic and equipment capabilities encompass tanker, dry van, flat bed, dromedary and specialized transportation equipment. Its mission is to provide transportation services to customers safely and efficiently by utilizing quality personnel and resources. Read More