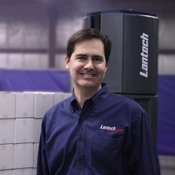 Why do kaizen improvements deteriorate so quickly?
Cambridge, MA (PRWEB) May 08, 2017
Lantech, a star of the lean management movement in the 1990s, enjoyed success after success for more than a decade as it converted operations from wasteful batch production to efficient flow production. Lead times and costs shrank. Manufacturing velocity and quality grew. Millions of dollars in inventory were freed up.
Its turnaround was featured in the Harvard Business Review and business best-seller "Lean Thinking," co-authored by Jim Womack, founding CEO of the nonprofit Lean Enterprise Institute. Groups of executives, managers, and continuous improvement practitioners visited the capital equipment maker's Louisville, KY, plant to learn how a company committed to continuous lean improvements operated. Lantech was an American manufacturing success story. Or so it seemed.
But when the tours left, Lantech CEO Jim Lancaster was left with two deepening mysteries:

If we're so good at continuous improvement, why aren't profits dramatically better?
And why do kaizen improvements deteriorate so quickly?
Join Lancaster for the answers during a free 60-minute webinar and Q&A, Tuesday, May 16, 2017, 12:30 – 1:30 PM (Eastern). For complete details about the webinar and to register, visit: https://www.lean.org/events/may_2017_webinar.cfm
Attendees will discover:

Why Lantech, a stellar performer in continuous improvement for a decade, struggled over time (like many other companies) to sustain gains and improve financial performance.
How Lantech, the "kings of kaizen," began emphasizing a daily management system rooted in basic stability that engaged people at all levels and quadrupled profits.
Why daily management is the missing piece to lean sustainability and improved profitability at Lantech – and any company too.
Why the key to competitiveness and the first job of management is to maintain performance.
What happens in daily huddles where Lantech team members review how well they are sustaining gains and staying on track.
Why a daily management system is the foundation for sustainable improvement through kaizen, A3 thinking, and hoshin planning.
About Lantech
Lantech is known as the leader in stretch wrap technology and innovation, as well as case handling equipment. It has sales and manufacturing headquarters in Louisville, KY, sales and manufacturing facilities in The Netherlands, and sales and service operations in Australia and China. Annual gross sales exceed $130 million. Lantech employs approximately 475 associates. Visit lantech.com/about for more information
About LEI
Lean Enterprise Institute Inc., is a 501(c)(3) nonprofit based in Cambridge, MA, with a mission to make things better through lean thinking and practice. Founded in 1997 by management expert James P. Womack, PhD, LEI conducts research, teaches educational workshops, publishes books and ebooks, runs conferences, and shares practical information about lean thinking and practice. Visit lean.org for more information.