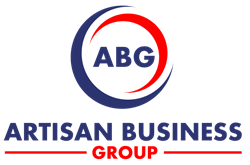 It is an very informative discussion!
Chicago, IL (PRWEB) May 08, 2017
Artisan Business Group, Inc. will be hosting the "2017 New Regulations and Trends: China Outbound Investment Seminar" in Chicago on June 6, 2017. The China Outbound Investment Seminar will focus on reviewing new regulatory changes, restrictions and alternative solutions to these restrictions in China. It will also cover some of the latest developments and issues of Chinese outbound investment into US real estate and private equity industries. Chinese investors have been pouring money into US real estate to diversify and hedge against China's rapidly growing real estate market. The next 10 years will present tremendous opportunity for Chinese investments into the United States.
China Outbound Investment Seminar will discuss in detail President Xi and President Trump's meeting and its impact on the Sino-US relationship. China also introduced their "The Belt and Road" global trade and cooperation initiative as the next wave of China's economic growth. The will describe the opportunities and challenges with China's aggressive initiative. Topics to be discussed during the Chinese Outbound Investment Seminar include outbound Chinese capital, new "The Belt and Road" Initiatives, new monetary regulations in China, Challenges and Solutions for outbound investment from China, Chinese overseas investment trends in 2017, Chinese investors' perspective on EB-5, private equity, and venture investments between US and Chinese firms, cross border regulations and compliance, alternative financing and real estate investment expectations and challenges.
Artisan Business Group is a US-China Market Entry Consultant focusing on connecting professionals from both countries in accomplishing their business goals. Artisan Business specializes in working with financial and investment companies including real estate developers, banks, wealth management firms, private equity firms, family offices and others to achieve their business and marketing goals. Come learn the keys to success in the international capital markets and gain invaluable knowledge on using private equity and EB-5 capital for real estate developments. Please register at http://www.ArtisanBusinessGroup.com
Press Contact:
Mr. Tyler McKay
Artisan Business Group, Inc.
1.217.899.6661
Artisanbusiness(at)gmail.com
http://www.ArtisanBusinessGroup.com