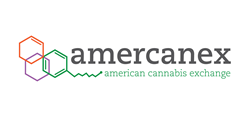 "His extensive background in electronic trading and exchange platforms will be an invaluable asset as we expand in the United States and Canada." - Steve Janjic, Amercanex CEO
Denver, Colorado (PRWEB) May 08, 2017
Green Tree International, parent company of Amercanex, announced today that Steven Ferrara has joined the executive team. As Chief Compliance Officer, he will be in charge of developing and implementing all regulatory, auditing and compliance operations for the company.
Ferrara has an extensive background in financial regulation, corporate auditing and market surveillance. He has coordinated CFTC compliance, capital audits and analysis for several major trading firms at the New York Mercantile Exchange (NYMEX), including Pioneer Futures, ABN AMRO, Premiere Futures and UBS Securities.
"Steven's impressive resume and depth of knowledge will help us navigate the complex rules and regulations of the cannabis industry," said Steve Janjic, Amercanex CEO. "His extensive background in electronic trading and exchange platforms will be an invaluable asset as we expand in the United States and Canada."
Ferrara helped open the ABN AMRO Brent Oil booth at NYMEX's trading floor in Dublin and served as the Comptroller and Compliance Officer for Pioneer Futures and Pioneer Capital. He has held positions as NYMEX Floor Operations Manager at Premiere Futures, Inc. and Chief Compliance Officer of Liquid Futures, LLC before managing the business and financial aspects of a family of high net worth.
"The cannabis industry is one of the new frontiers for investors, regulators and businesses," said Ferrara. "I'm happy to join the Amercanex team as we continue to create innovative solutions that address the needs of the market and overcome the hurdles facing the cannabis industry."
Green Tree International has offices in Denver, Colorado and recently opened a Canadian headquarters in Toronto, Canada.
About Green Tree International and Amercanex:
Amercanex launched ACExchange, the cannabis industry's first fully electronic marketplace. Our comprehensive suite of tools for cultivators, dispensaries, manufacturers, vendors and regulators helps create a neutral, transparent and non-manipulated arena for cannabis market participants and government regulators. Four powerful platforms – ACExchange, ACEpay, ACEtrak and ETTAS – are revolutionizing the cannabis industry. To learn more, please visit http://www.amercanex.com.