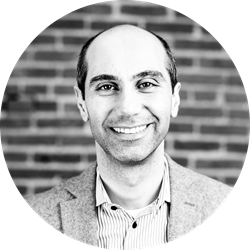 Developments in metering and the Internet of Things have now lowered the costs in this sector to the point where it simply makes sense to conduct real-time monitoring.
Washington, DC (PRWEB) May 09, 2017
Aquicore VP of Customer Experience Sam Dib will give a panel at the Department of Energy's Better Buildings Summit on the benefits of and approaches to submetering energy and water use. The panel, "Put a Meter On It!," intends to start a dialogue about how building teams can unlock essential data in their buildings with the Internet of Things, and then use that data to make informed decisions about sustainability, optimization and operations.
The Better Buildings Summit is a national conference that facilitates communication between professionals and organizations in key sectors tied to the built environment. Experts demonstrate solutions intended to help move the U.S. toward the Better Buildings Initiative's stated goal of making buildings across every vertical 20 percent more energy efficient by 2020 and cutting companies' and business owners' energy bills by an annual $40 billion. The Better Buildings Initiative was established in early 2011 and pursues its goals using the following four strategies:
Highlighting market leadership through development of replicable, energy saving success strategies
Accelerating investment in energy efficiency with access to financing partners
Assisting in the development of a skilled clean energy workforce in the U.S.
Using federal government buildings and practices to lead the industry by example
Mr. Dib holds master's degrees from both Virginia Tech and École Supérieure d'Électricité, the top electrical engineering school in France. He has over 17 years of experience in controls, data management and energy. Dib built Aquicore's delivery and implementation program soon after joining the team. Since then, he has applied his engineering and metering expertise to innovate on means of tracking utility and submetering data in buildings across the country. He is an indispensable fountain of knowledge as Aquicore develops the fastest, most accurate and most cost-effective ways of collecting and analyzing real-time energy data.
"From both a sustainability and a business perspective, it is important for owners and operators to rigorously optimize their buildings' energy use," said Dib. "Developments in metering and the Internet of Things have now lowered the costs in this sector to the point where it simply makes sense to conduct real-time monitoring. Paired with an active approach to building optimization, building teams can use this data to cut their energy use and associated costs by a degree that was unthinkable just a decade or two ago."
About Aquicore
Founded in 2011, Aquicore has rapidly cemented its reputation as a leader in building efficiency. Using state-of-the-art connected IoT sensors and market-leading software, Aquicore tracks building utility consumption, and enables entire teams, from asset managers to engineers, to optimize asset performance, streamline operations and automate business and regulatory reporting. Installed in more than 450 buildings and counting, Aquicore helps some of the largest commercial property operators, Fortune 500 companies and property management groups save millions of dollars in reduced utility expenditures and avoided losses. For more information, please visit aquicore.com or follow @Aquicore on Twitter.