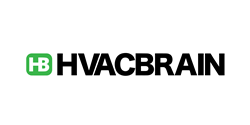 Cleveland, OH (PRWEB) May 11, 2017
HVAC BRAIN retailer of HVAC/R equipment and replacement parts, has added portable air conditioners, manufactured by KoldWave, to their online selection. Both air-cooled and water-cooled equipment options are available.
KoldWave, a subsidiary of Mestek, produces portable air conditioners designed for spot, temporary, and emergency cooling settings. Air-cooled units offer cooling capacities ranging from 10,000 to 92,000 BTU/hr, while water-cooled units offer cooling capacities ranging from 6,300 to 23,000 BTU/hr along with heating capacities from 7,000 to 27,300 BTU/hr.
Mestek is well-known in the HVAC/R industry for their long history of producing quality products. KoldWave puts more than 60 years of industry experience to work designing and manufacturing innovative products which meet customer needs, even when under pressure. They're a leader and originator in the portable and temporary cooling market, with products designed for applications such as data centers, commercial facilities, construction, healthcare, disaster recovery, and industrial facilities.
"The addition of KoldWave temporary and portable air conditioners will allow HVAC BRAIN customers to access reliable, powerful equipment suited for challenging applications. All KoldWave air-cooled and water-cooled portable air conditioners are supported by HVAC BRAIN's quick shipping and unmatched technical support," says Hiroshi Saito, HVAC BRAIN CMO.
KoldWave's complete line of water-cooled and air-cooled portable air conditioning equipment is available from HVAC BRAIN. To view HVAC Brain's online selection of KoldWave air conditioners, please visit https://www.hvacbrain.com/koldwave/.
Why shop at HVACBRAIN.com:
HVAC BRAIN, Inc. is a fast growing retailer of HVAC/R equipment and replacement parts. At HVACBRAIN.com, HVAC professionals and maintenance managers can find a wide variety of 'hand-picked' high quality HVAC products such as air conditioning units, actuators and valves, compressors, motors, and coils. With HVAC BRAIN's tight vendor relationships, customers can choose and order products without worrying about the quality of products HVAC BRAIN offers.
Contact Info: HVAC BRAIN, Inc. 9545 Midwest Avenue, Unit A - Cleveland, Ohio 44125, 216-663-4822, info(at)HVACBRAIN(dot)com.