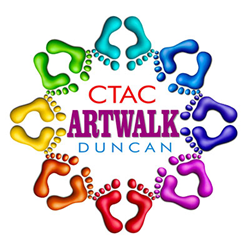 Duncan, OK (PRWEB) May 09, 2017
Chisholm Trail Arts Council, through the generous support of local businesses and community volunteers, is pleased to announce their 3rd Annual CTAC ArtWalk Duncan (AWD). AWD is an annual fine arts and food festival that will be held on Saturday, June 24th from 8:30 a.m.-3:00 p.m. in Fuqua Park, Duncan OK.
Chisholm Trail Arts Council has invited local artists, as well as artists from surrounding cities, to be a part of CTAC's Art Walk Duncan. Artists will have individual booths set up with art on display and items for sale. Children can experience "Art in Action" in our Kids Korner and take home a small art project. ArtWalk Duncan is seeking to provide a free cultural experience to the citizens of Duncan and surrounding areas.
With the support of Duncan Convention and Visitors Bureau, CTAC ArtWalk is partnering with other community events as Duncan celebrates their 125th birthday on Founder's Day. Other events include, but not limited to, Duncan Lions Club Rodeo, Founder's Day 5K/ 1 Mile Run, Stephens County Historical Museum's Queen Coronation, and Main Street's Founder's Day Parade Radio Club. CTAC is proud to boast the eclectic mix of artists as well as other events going on throughout Duncan that art patrons are sure to want to check out as well.
To find out more about Artist Booths, Sponsorships, or event information, please visit CTAC's website at http://www.chisholmtrailarts.com or by calling CTAC's office at 580-252-4160. Artists may submit art sample entries to director(at)chisholmtrailarts.com.