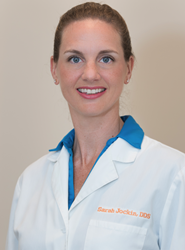 Lutz, FL (PRWEB) May 08, 2017
New patients with missing teeth can now visit Drs. Sarah Jockin, Nicole Morganti, Sara Spear and Elizabeth Dy for dental implants in Lutz, FL, with or without a referral. Dental implants are esthetically appealing and last longer than other tooth replacement options. They also help to combat bone loss in the jaw, which is a common problem associated with prolonged tooth loss.
Tooth loss is not uncommon in the United States, and across the world; approximately 178 million people in the U.S. have lost one or more teeth. Many people affected by tooth loss underestimate the struggles and risks associated with missing teeth and do not seek treatment immediately. When left untreated, tooth loss can lead to decreased self-confidence, inability to eat certain foods, trouble speaking and degradation of the jaw bone. While a variety of treatment options exist for tooth loss, dental implants address common issues associated with the condition and offer unique benefits.
Dental implants can last a lifetime, with proper care, and offer reliability and durability unmatched by other tooth replacement options. Using titanium implant posts as an anchor, dental implants stimulate the jaw bone, just as a natural tooth root, to inspire health bone growth. Dedicated to patient care, Dr. Jockin also minimizes treatment time by using advanced CEREC® technology to create personalized crowns for each implant, in-office. In addition to utilizing this convenient, time-saving technology at her practice, Dr. Jockin is an authority in dental restorations and instructs other dental clinicians on the CEREC system through her CEREC Seminars program in Tampa, FL.
Patients with missing teeth are encouraged to visit Dr. Jockin for skilled dental implant placement in Lutz, FL. To schedule an appointment, patients are invited to call Lake Park Dental at 813-527-9890.
About the Practice
Lake Park Dental is a general dental practice offering personalized and experienced dental care to patients in Lutz, Florida. Drs. Sarah Jockin, Nicole Morganti, Sara Spear and Elizabeth Dy understand how important receiving comfortable and reliable dental care is, which is why they strive to create a welcoming and enjoyable environment at their state-of-the-art practice. Lake Park Dental offers skilled and comprehensive care utilizing the latest advancements in dental technology all at one office to provide convenient treatment patients can depend on. Dental implants, cosmetic dentistry, Invisalign® and laser dentistry, among other services, are all offered at Lake Park Dental. More information about Drs. Jockin, Morganti, Spear and Dy or the services they offer can be found on their website at http://www.implantdentisttampa.com. Those interested in scheduling a consultation can call 813-527-9890.