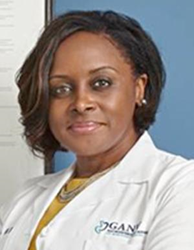 ...medical professionals have learned that women are unique from men in a lot of ways, and should be treated as such.
Fairfax, Virginia (PRWEB) May 10, 2017
It is no secret that medicine and clinical care have advanced tremendously over the last few decades when it comes to your gastrointestinal system. But what you might not realize is that there are some significant differences between the GI tracts of men and women, and these haven't always been taken into account.
From the effect of hormones on a women's body to the colon's placement around the ovaries and uterus, it seems like a no-brainer that ladies should receive gender-based care. While we have seen a surge in mindful comparisons of men and women's treatments according to their DNA structure, we still have some work to do!
Here we look at the history of women's digestive care as well as a few ways you can prevent gastrointestinal problems.
There was a time men and women were medically treated the same: It wasn't that long ago that men and women were treated the same for digestive problems because all of the clinical trials were completed on males. In fact, the first study that was conducted about estrogen's role in preventing heart disease was carried out on men! Even animal testing performed before bringing treatments to human clinical trials was completed on male animals.
It wasn't until 1980 that researchers started to shed light to a mainstream audience that women, as well as certain ethnicities, are vastly underrepresented in these trials. This explained why certain medications and treatments did not have the same positive effects on women as it did men.
Then we saw a focus on reproduction: While women have not been completely ignored in clinical trials for digestive care, the priority was placed on reproduction at first. And while this was a good start, it still left a lot of unanswered questions when it came to treating men and women differently for gastrointestinal issues.
Discovering men and women are unique from each other: As modern medicine progressed beyond the primary focus of reproduction, medical professionals have learned that women are unique from men in a lot of ways, and should be treated as such.
For example, while aspirin is recommended for males as a health benefit, for women it turns outs that it actually increases risks such as stomach ulcers and bleeding as well as inflammation. Also, women digest food slower than men, which explains why bloating and nausea are more common in females. While we have only named a few differences, trust that there is much more your doctor can review with you!
What women can do to prevent digestive problems: There are many proactive measures you can take to prevent digestive problems as a woman, such as regular exercise, eating the right foods and drinking plenty of water. However, the best way to keep your digestive health on track is to meet with a gastroenterology specialist that understands that women and men need to be cared for differently.
GANV delivers specialized care to women: If you live in the Northern Virginia area and want to learn more about the differences between digestive care for men and women, then call GANV today to get answers and exceptional care. With a large and diverse staff across five locations, including fourteen female physicians and physician assistants, GANV is uniquely positioned to address women's digestive concerns.
Contact: Kay Yong at kyong@novagi.com or 703.424.1053.