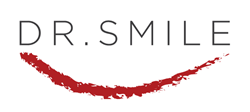 El Segundo, CA (PRWEB) May 08, 2017
Dr. Esther Feldman, an experienced orthodontist in El Segundo, CA, now welcomes new patients, with or without referrals, to visit the Dr. Smile practice and receive Propel Orthodontics. Dr. Feldman also offers traditional braces and other orthodontic services, but frequently recommends a treatment plan with Propel Orthodontics for patients who wish to minimize treatment time. Propel Orthodontics is known for accelerating tooth movement during treatment.
When it comes to straightening teeth, there are many treatment options available, including traditional braces and the increasingly popular Invisalign® clear aligners. While these options work well and are very popular, the multi-specialty team at Dr. Smile offers additional orthodontic treatment options that many patients may not be aware of.
Dr. Feldman, a respected orthodontist in El Segundo, CA, and her team offers Propel Orthodontics. The Propel system is designed to be used in tandem with other orthodontic treatments and has been shown to make other treatments more efficient. The system creates alveolar perforations that help teeth move more quickly than they would with traditional orthodontic treatments alone. The Propel system has been shown to be especially effective in teens and young adults, whose bone growth is still active.
In addition to Propel Orthodontics, Dr. Feldman also offers traditional braces, Invisalign®, Six Month Smiles® and FASTBRACES®. Dr. Feldman helps each patient choose the right treatment for his or her needs and preferences by analyzing treatment outcome goals, budgetary restraints and stylistic preferences. Those who prefer discreet orthodontic treatments are often referred to Invisalign, while patients who are most concerned about treatment speed are often encouraged to try Six Month Smiles, FASTBRACES and Propel Orthodontics.
Patients interested in straightening their teeth with traditional braces or non-traditional orthodontic treatments are encouraged to meet with Dr. Feldman, a trusted orthodontist in El Segundo, CA. Consultations for Propel Orthodontics and other procedures can be arranged by calling the Dr. Smile practice at 310-643-6221.
About the Practice
Dr. Smile is a multi-specialty dental practice offering a wide variety of services for patients in El Segundo, CA. Drs. Hossein Javid, Chris Acone, Michael Belton, Jose Perea and Esther Feldman offer specialized and highly-trained care using the latest dental technology in their state-of-the-art facility. A team of dentists, periodontists, endodontists, oral surgeons and orthodontists, Dr. Smile offers complete, comprehensive care. To learn more about Dr. Smile or its distinguished team members, visit their website at http://www.drsmiledental.com or call 310-643-6221.