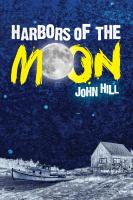 I want the reader to enjoy stories of unfamiliar people and outrageous events
(PRWEB) May 11, 2017
Harbors of the Moon's stories are flagrantly unconcerned with political correctness, beginning with an inside look at the comings and goings of a seedy motel and culminating with a minimum-wage laborer's stark observations of his repellent bosses. In between, you'll find tales of the assorted oddballs living in American subculture: a Sicilian father ruminating on his Sugar Daughter's failed engagement, while a tacky nightclub regular settles down with a suspiciously effeminate momma's boy, to name a few. Connecting them all is a desperate need for something--human connection, however unsavory, or even a sense of meaning in a seemingly absurd world.
These stories in Harbors of the Moon are designed to take the reader someplace he or she has never been before. To let the reader dock at the moon and achieve a kind of lunar transcendence that lets in the kind of light that illumines human life as the fragile enterprise that it is.
John Hill writes, "I want the reader to enjoy stories of unfamiliar people and outrageous events with all the elements of insanity and wanton depravity, struggle and desire, love found and love lost contained inside their often crumbling shells."
Depraved and insane. Destitute and frantic. Unwholesome and shattered. Characteristics not for the faint of heart, but integral to the vivid portrayals of the marginalized populations living on the fringe of society.
About the Author
Author John Hill was born in Ardmore, Oklahoma and raised in Oklahoma City. After receiving his Ph.D. in Economics in 1988 and teaching at the college level for over twenty years, he realized he was overflowing with stories to tell. This is his first fiction anthology.
For more information, visit: johnhill.us