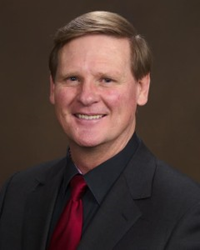 "I have never seen a company better positioned to become a long-standing success. That's why I'm excited to take on this new role and make Juuva my permanent home."
American Fork, UT (PRWEB) May 18, 2017
Dr. Gordon Pedersen (Ph.D., N.D., FAPWCA, FAARM), a long-time expert in the health and wellness industry has officially signed as the new Chief Scientific Officer of Juuva Enterprises.
Along with a Ph.D. in Toxicology, Dr. Pedersen has also earned a Ph.D. in Immunology, and holds an N.D. or Naturopathic Doctor degree. He is a seven-year veteran the US Military Special Operations Medical Association and is a world-renowned expert on the use of silver for health.
"I have never seen a company better positioned to become a long-standing success," states Dr. Pedersen. "That's why I'm excited to take on this new role and make Juuva my permanent home."
"Doctor Pedersen is a well-known expert that has worked with some of the leading health and wellness companies. He is a highly sought after educator, speaker and formulator and has successfully developed over 150 wellness products," says Grant F. Pace, Juuva Founder and CEO.
"We are thrilled to have someone of Dr. Pedersen's caliber become our Chief Scientific Officer. I've been around the health and wellness industry a long time and I've never seen anyone this talented take on this important role. We've enjoyed Dr. Pedersen as a member of our Scientific Advisory Board and this new role will allow him to impact Juuva in a more significant way," continues Pace.
As a Toxicologist mentored by Doctor Jonas Salk, the inventor of the polio vaccine, Gordon Pedersen understands traditional medicine and uses his exceptional background to help doctors and lay people alike find a better way to health.
"We couldn't be more excited for Dr. Pedersen. He has a unique talent for making complicated subjects simple for the average person to understand and act on. As Chief Scientific Officer his leadership will be invaluable in helping us take our mission of health to the world," says Jeff Bracken.
Juuva Enterprises, Inc. is a global Health and Beauty Direct Selling Company with its US headquarters located in 807 East Pacific Drive Suite C American Fork, UT. Juuva's mission "Transform Lives" and "Take Health to the World."
For more company news visit Juuva.com
Contact: Craig Dalley, Vice President of Sales and Marketing at +1- 801-368-6855.