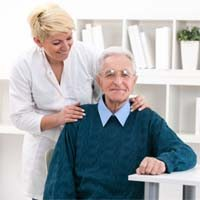 Overall survival after the initial diagnosis was 50 months.
(PRWEB) May 09, 2017
Researchers at the University of Zagreb say pemetrexed (Alimta) is more than just a first-line treatment for people with mesothelioma; their new case report suggests that it can also extend survival after recurrent asbestos cancer. Surviving Mesothelioma has just published an article on the case report. Click here to read the article.
The peritoneal mesothelioma patient that is the subject of the newly-published case report received cytoreductive surgery and chemotherapy both directly in his abdomen (called HIPEC) and via infusion. When he eventually relapsed, his doctors turned once again to the only drug that is FDA approved to treat mesothelioma.
"Although the intent behind systemic treatment was at first solely palliative, overall survival after the initial diagnosis was 50 months," writes the report's author, oncologist Dr. Milena Peitl in the Indian Journal of Medical and Paediatric Oncology.
There is no universally-accepted second-line treatment for recurrent peritoneal mesothelioma, which accounts for fewer than 500 of the estimated 2,500 cases of mesothelioma in the US each year.
"Because peritoneal mesothelioma is so rare, there are even fewer medical studies on this type of asbestos cancer than on the more common pleural mesothelioma," says Alex Strauss, Managing Editor for Surviving Mesothelioma. "It is always encouraging to see a new study, especially one detailing a positive outcome."
To read more about the Croatian study and its potential implications for peritoneal mesothelioma patients, see Retreatment with Alimta Leads to 4+ Year Survival for Peritoneal Mesothelioma Patient, now available on the Surviving Mesothelioma website.
Peitl, M, et al, "Significant clinical benefits of pemetrexed-based chemotherapy for advanced diffuse peritoneal mesothelioma: a case report", 2017, Indian Journal of Medical and Paediatric Oncology, pp. 73-77, http://www.ijmpo.org/article.asp?issn=0971-5851;year=2017;volume=38;issue=1;spage=73;epage=77;aulast=Peitl