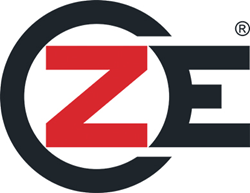 "We are elated to be a sponsor of ComRisk 2017." Ian Gordon, Director of Business Development, European Markets.
Richmond, British Columbia, Canada (PRWEB) May 09, 2017
ZE PowerGroup Inc. (ZE), the leading software development firm specializing in data and analytics solutions for energy and commodities markets, today announced its sponsorship and exhibition at the 2017 Global Commodity Risk Management Forum (ComRisk) May 16-18 in London, UK.
Over 200 participants will gather at the ComRisk Forum, tackling all risk types- across all commodities, to gain clarity and share best practices, while finding appropriate solutions to their risk management issues.
"We are elated to be a sponsor of ComRisk 2017," said Ian Gordon, Director of Business Development, European Markets. "This annual event is an opportunity to educate each other, share ideas and concerns and address developments and emerging trends impacting the Commodity and Risk Management community."
Attendees are invited to visit the ZE booth to discover how ZEMA™, ZE's flagship software solution, can meet the specific data management and analysis requirements of energy traders, risk managers and more.
The award-winning ZEMA platform automatically captures and centralizes large volumes of real-time market data. ZEMA's rich library of analytic formulas, customizable visualization options and unmatched strengths in curve development and integration makes it the ultimate tool for users interested in simplifying end-of-day processes.
"We are looking forward to participating in this timely event. The panel discussions, case study presentations and networking opportunities available are important tools for staying current in this ever-evolving industry," said Richard Leonard, Head of European Operations.
For more information on this event see ZE events calendar.
About ZE and ZEMA
ZE is a technology leader providing customers with software and services that transform decoupled and fragile data into streamlined, transparent, secure, and automated business processes. ZEMA, ZE's award-winning flagship software, is a comprehensive data management and business process automation software solution. With its unparalleled data library, analytical functionalities, curve management, and integration capabilities, ZEMA offers a modular, end-to-end, automated solution for clients of all sizes, operating in any industry.
ZE and ZEMA are trademarks of ZE PowerGroup Inc. All other company and product names may be trademarks of the respective companies with which they are associated.
________________________________________
For media inquiries please contact:
Sukh Grewal, Director, Head Office Sales and Marketing
ZE PowerGroup Inc.
Office: 604-244-1469, ext. 240
Direct: 778-296-4264 | Fax: 604-244-1675
Email: sukh(at)ze(dot)com