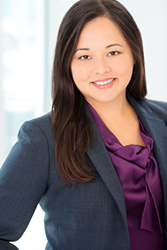 Chesapeake, VA (PRWEB) May 08, 2017
Dr. Karen Parvin currently accepts new patients for complete smile makeovers without requiring a referral. People seeking a dentist in Chesapeake, VA, can schedule an appointment with Dr. Parvin for compassionate, individualized attention that allows them to identify and achieve oral health goals, whether they involve general maintenance, treatment for gum disease or other oral conditions, orthodontics, dental implants, cosmetic procedures, or any combination of these.
Each feature of the mouth is connected, from the alignment of the teeth and the bite to the condition of the gums and the structures beneath them. For example, improperly aligned teeth may be difficult or impossible to properly clean through normally effective methods such as brushing and flossing, leading to plaque buildup, irritation and infection below the gum line. This is one instance where orthodontics may prevent a chain of serious issues. Dr. Parvin offers ClearCorrect clear aligners and PowerProx Six Month Braces® as alternatives to traditional metal wires and brackets. Clear aligners are more comfortable, can be removed for eating and oral hygiene, and are virtually invisible, making them a positive choice for adults and young people who are already self-conscious about their smile.
In addition to orthodontics, Dr. Parvin also provides general dentistry services such as routine professional dental cleanings and gum disease treatment to prevent tooth loss, as well as temporomandibular joint (TMJ) disorder correction. People who are missing teeth may opt for permanent dental implants to restore healthy dental function. Cosmetic procedures include teeth whitening, porcelain veneers, crowns, bridges and composite fillings to create the size, shape and color of teeth for a perfect smile. Choosing a dentist in Chesapeake, VA, who can perform all of these necessary procedures for a complete smile makeover ensures continuity of care and eliminates the need for cross consultations, referrals and delays.
Anyone seeking a general dentist in Chesapeake, VA can learn more about the services available at Coastal Smile Design by visiting http://www.coastalsmiledesign.com, or calling 757-214-6585 to schedule an appointment without a referral.
About the Practice
Dr. Karen Parvin is a general dentist offering personalized dental care to patients in Chesapeake, VA. Dr. Parvin and the entire Coastal Smile Design team take pride in offering individualized, compassionate care to each patient with the latest dental advancements. Coastal Smile Design was voted the Virginian-Pilot's Best Dentist of Chesapeake in 2015. Dr. Parvin is a Navy veteran who has completed hundreds of hours of continuing education courses and was awarded a Fellowship in the Academy of General Dentistry. To learn more about Dr. Parvin or the services offered at Coastal Smile Design, please visit their website at http://www.coastalsmiledesign.com or call 757-214-6585 to schedule an appointment.