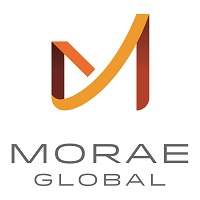 We are looking to disrupt the traditional vendor-client model and serve as strategic partners to our clients.
Lisbon, Portugal. (PRWEB) May 09, 2017
Clutch Group, a leading legal, risk, and compliance analytics and consulting firm is pleased to announce that it will be showcasing its capabilities at the 32nd ISDA (International Swaps & Derivatives Association) Annual General Meeting to be held at the EPIC SANA in Lisbon from May 8th to 10th. The event follows the recent announcement that Clutch will be merging with Morae Legal, a full-service legal consulting and solutions provider, to form Morae Global.
In addition to their industry-leading eDiscovery and Managed Review services, Clutch will be featuring their Clutch.IQ suite of products including Capture.IQ and Audio.IQ. Capture.IQ automates the capture and reconciliation of key reference data for derivatives and other legal documentation, including ISDA master agreements, credit support annexes, repurchase agreements, securities lending agreements, and futures and options agreements for some of the largest Financial Services firms in the world. Audio.IQ is the industry's leading audio processing, review, and analytics tool that was designed specifically to handle the challenges inherent in financial services data including trader jargon.
"The participants at the ISDA AGM will be among the first to learn about the benefits that Morae Global can bring to the swaps and derivatives space," says Varun Mehta, EVP – Client Engagement. "We are looking to disrupt the traditional vendor-client model and serve as strategic partners to our clients. While tools such as Capture.IQ and Audio.IQ can certainly deliver value, we are confident that by partnering with our clients and assessing their broader needs, we can deliver solutions that solve problems on multiple fronts and disrupt the traditional, fragmented approach."
"The Clutch.IQ suite of products allows organizations to derive meaning across all forms of data including electronic communications, audio, and derivatives documentation," says JB Costilow, VP – Innovation at Clutch. "Leveraging our own proprietary technologies in conjunction with the best Machine Learning and Natural Language Processing tools in the market, the suite has been designed specifically for the financial services market. With 7 of the world's 20 largest banks as our clients, our deep knowledge of the industry was critical to our development of the Clutch.IQ suite."
The ISDA AGM brings together many of the most influential thought leaders in the derivatives and risk management industries and the world's largest financial institutions. The meeting will examine final margin rules, cross-border regulatory issues affecting derivatives markets, key external and internal issues faced by senior industry executives, and today's challenging regulatory environment.
About Morae Legal Corporation
Morae Legal Corporation is comprised of a seasoned team of professionals who help the Office of General Counsel and law firms improve business performance by developing strategy, creating processes, deploying people, leveraging technology and measuring with data in order to deliver results. The company's core service offerings include management consulting, eLEXir on-demand legal resources and information and discovery management for the legal industry. More information can be found at http://www.moraelegal.com.
About Clutch
Clutch Group is a leading legal, risk, and compliance analytics and consulting firm headquartered in Washington D.C., with offices in NY, Chicago, London, Bangalore, Zurich and Hong Kong. The firm is dedicated to helping companies in the financial services, life sciences, and energy industries solve complex problems presented by the exponential growth of data and regulation. Clutch's global team of attorneys, consultants, and technologists leverage deep subject-matter expertise and Clutch.IQ, a suite of cutting-edge data analytics solutions, to help clients manage large-scale litigation and investigations, conduct comprehensive communications surveillance, and re-engineer their internal legal and compliance functions. Clutch has been recognized by industry authorities including Nelson Hall, the New York Law Journal, Chambers Global, Frost & Sullivan, and Dun & Bradstreet and is regularly featured across major industry and market publications. For more information, visit http://www.clutchgroup.com.