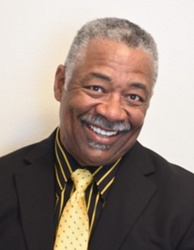 Vicksburg, MS (PRWEB) May 09, 2017
Dr. Kenneth Nash is now accepting new patients, with or without a referral, who need periodontal maintenance or treatment for gum disease in Vicksburg, MS. As a leading dentist in his community, Dr. Nash has adopted the latest in minimally invasive laser dentistry techniques to ensure his patients are comfortable in the chair. Rather than the cutting and scraping procedure traditionally used to clean and treat damaged gums, he uses the highly calibrated beam of a dental laser to target bacteria and infection, and stimulate new tissue growth for a complete recovery.
Brushing and flossing twice a day and twice-yearly visits to the dentist for a professional cleaning are sometimes enough to keep oral bacteria in check. However, many people face an increased risk of oral health problems due to factors such as crowded or misaligned teeth, genetic predisposition, pregnancy or tobacco use. In these cases, individuals may need to schedule more frequent dental visits for periodontal maintenance.
When dental hygiene does not adequately remove plaque, it hardens and irritates the tender tissues of the gums. In the first stage of infection, called gingivitis, it may not be obvious that there is a problem, but redness, tenderness and swelling eventually become significant enough to trigger a warning. If a person seeks treatment at this point, oral surgery may not be necessary.
Since moderate to severe periodontitis affects the area below the gum line, access is a problem with traditional metal dental tools. To reach the roots of teeth to remove plaque and clean and treat the infected tissues, a dentist may cut the gums. This causes additional trauma and bleeding, and during recovery, it is often difficult for patients to keep the area clean to prevent new infection. Laser dentistry eliminates these issues through the use of a fine tip that can be inserted between the gums and the teeth. This emits the laser beam that is calibrated to remove infected tissue, which allows the dentist to clean the roots without incisions. The laser is also used to cauterize wounds and stimulate new bone growth to reduce the risk of recession.
Anyone who wishes to make an appointment for gum disease treatment in Vicksburg, MS, can call Dr. Nash's office at 601-634-1812 without a referral. More information about laser dentistry is available on his practice website at http://www.vicksburgdentist.com.
About the Doctor
Nash Family Dentistry is a general practice offering personalized dental care for patients in Vicksburg, MS. Dr. Kenneth Nash and his team provide patients with the latest in dental technology in a comfortable and welcoming environment. Dr. Nash offers a variety of services including laser dentistry, dental implants, and cosmetic dentistry services, among others. To learn more about the services offered at Nash Family Dentistry please visit the website at http://www.vicksburgdentist.com or call 601-634-1812 to schedule an appointment.