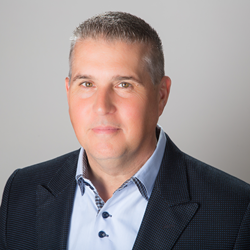 Wallingford, CT (PRWEB) May 10, 2017
The Marlin Company of Wallingford, CT, the global leader in workplace digital signage, names John Suchecki, CPTO, as the latest addition to its executive team. A pioneer in visual communication for the workplace, Marlin helps over 12,000 companies communicate with their workers. This appointment signifies Marlin's commitment to developing innovative products that support the communication challenges in today's workplace.
With over 20 years in information technology management and media experience, Suchecki brings a wealth of capabilities to Marlin. Most recently he served as Senior Vice President, Global Technologies and Infrastructure at Monster Worldwide in Boston, MA. Prior to that, he served as Chief Technology Officer at The St. Petersburg Times and Vice President and Chief Technology Officer at the Hartford Courant. He has strong experience as a technology and business process change agent, having created innovative new products and services to drive growth.
"We are very excited to have John on our leadership team," said Frank Kenna III, President of The Marlin Company. "While we have enjoyed double digit growth in the past 5 years, the pace of change in both technology and the workplace, demands that we move quickly to deliver innovative communication solutions that companies need to reach their employees. John's unique background in both technology and media make him a great fit for the challenge."
"Rarely do you have the opportunity join a 104 year old company whose business model is evolving as rapidly as any SaaS-based software company," said Suchecki. "I'm extremely excited to join the management team that will help shape the next century for The Marlin Company."
About The Marlin Company
The Marlin Company, a workplace communications company, helps managers reach employees wherever they work, using the latest SaaS-based technology solutions, including flat screens, desktops and mobile devices. Designed specifically for the workplace, Marlin's patented digital signage products are known for their ease of use, robust content options and flexibility. For 104 years Marlin has developed and delivered visual communication programs that engage, inform and motivate employees. Learn more about Marlin's digital signage products and services at http://www.themarlincompany.com.