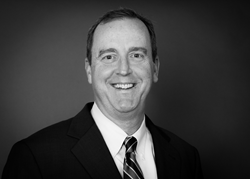 Our problem-solving methodologies are the gold standard and we are excited to be showcasing our products and services
Princeton, New Jersey (PRWEB) May 09, 2017
Today, Kepner-Tregoe, the leader in problem solving, officially launches its new website and product-focused messaging. The new approach makes it easy for companies that want to equip their employees with improved problem-solving and decision-making skills to excel.
As part of this initiative, Kepner-Tregoe has overhauled its existing website, fine-tuned its messaging, and rationalized its product lines to better serve clients. Kepner-Tregoe will focus on Problem Solving for Operations and Manufacturing, IT Service Management (ITSM) and Technical Support and Training products and services. The business will be offering foundational to advanced training, project-based consulting services and technology products, all focused on its core problem-solving methodology. The website is available at http://www.kepner-tregoe.com.
Bill Baldwin, chief operating and financial officer of Kepner-Tregoe, said, "The website is a major element that affects the perception of the company. Our problem-solving methodologies are the gold standard and our new focus will serve our clients more effectively to help them compete in a complex global market."
Baldwin added, "An important purpose of the new Kepner-Tregoe website is to reinforce our primary branding message of empowerment. In a rapidly changing and evolving workplace, problem solving and decision making are more important than ever. At Kepner-Tregoe, we feel it is our primary goal to empower organizations with the problem-solving capabilities which allow them to have the confidence to act under pressure and make the best decisions possible for their business"
For the official launch of their website, messaging and people-focused brand, Kepner-Tregoe will be participating at the ServiceNow® Knowledge 17 Conference on May 7-11 at the Orlando Convention Center, Orlando, Florida.
About Kepner-Tregoe
For almost 60 years, Kepner-Tregoe has empowered thousands of companies to solve millions of problems. We provide a data-driven, consistent, scalable approach to clients in operations, manufacturing, IT Service Management, Technical Support and Learning and Development. We empower you to solve problems.
Kepner-Tregoe provides a unique combination of training and consulting services, designed specifically to reveal the root cause of problems and permanently address your organizational challenges. Our approach to problem solving will deliver measurable results to any company looking to improve quality and effectiveness while reducing overall costs.