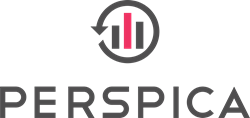 We have worked closely with CSRA to help bring next-generation solutions to federal agencies, and are proud of our early joint successes.
San Jose, CA (PRWEB) May 09, 2017
Dan Maloney, CEO of Perspica, will be a keynote speaker at CSRA's Emerging Technology day tomorrow in Falls Church, Virginia. The event brings together 200+ of CSRA's federal program managers with leading edge technology companies to showcase some of Silicon Valley's most innovative startups.
Dan will talk about how technology companies can work with CSRA to bring new and innovative solutions to the government sector. "We have worked closely with CSRA to help bring next-generation solutions to federal agencies, and are proud of our early joint successes. I'm excited to share our insights with other CSRA partners as they look to deepen their relationships with the federal community."
Through CSRA's Emerging Technology initiative, CSRA matches its deep experience working with the federal government with groundbreaking innovations of technology companies to create positive mission outcomes for its customers. Perspica and CSRA are working together to protect critical U.S. government data center operations by leveraging Perspica's predictive analytics solution to identify anomalies within mission-critical services that could cause outages or performance degradations within agencies.
About Perspica
Perspica's artificial intelligence powered analytics enables enterprises to keep their critical services and applications running the speed of business. Our powerful observability and analytics solution enables TechOps and DevOps teams to improve operational performance and efficiency where hyper-scale and performance are essential. Perspica's Incident Replay™, a time machine for telemetry and topology data, automates root cause analysis while using predictive analytics to detect early warnings and prevent outages.
About CSRA Inc.
CSRA (NYSE: CSRA) solves our nation's hardest mission problems as a bridge from mission and enterprise IT to Next Gen, from government to technology partners, and from agency to agency. CSRA is tomorrow's thinking, today. For our customers, our partners, and ultimately, all the people our mission touches, CSRA is realizing the promise of technology to change the world through next-generation thinking and meaningful results. CSRA is driving towards achieving sustainable, industry-leading organic growth across federal and state/local markets through customer intimacy, rapid innovation and outcome-based experience. CSRA has over 18,000 employees and is headquartered in Falls Church, Virginia. To learn more about CSRA, visit http://www.csra.com. Think Next. Now.
Forward-looking Statements
All statements in this press release and in all future press releases that do not directly and exclusively relate to historical facts constitute "forward-looking statements" within the meaning of the safe harbor provisions of the Private Securities Litigation Reform Act of 1995. These statements represent CSRA's intentions, plans, expectations and beliefs, including statements about the effects of the program on our business and our ability to enhance mission capabilities of our customers. The forward-looking statements are subject to risks, uncertainties and other factors, many of which are outside the control of CSRA. These factors could cause actual results to differ materially from forward-looking statements. For a written description of these factors, see the sections titled "Risk Factors" and "Management's Discussion and Analysis of Financial Condition and Results of Operations" in CSRA's most recent Annual Report on Form 10-K and any updating information in subsequent SEC filings. CSRA disclaims any intention or obligation to update these forward-looking statements whether as a result of subsequent event or otherwise.